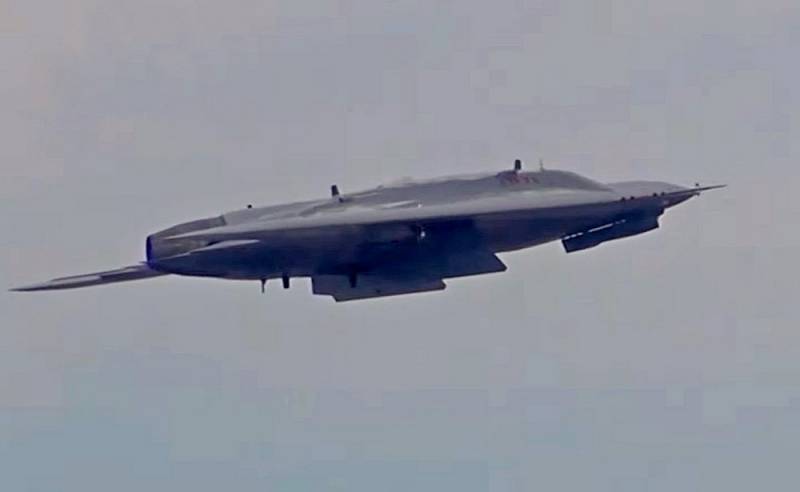 The newest Russian attack drone S-70 "Okhotnik" has passed the next stage of testing, dropping 500-kilogram unguided bombs from the internal compartment and successfully hitting a ground target. The bomb strike was practiced at the Ashuluk training ground. Reported by the agency
RIA News
with reference to a source in the DIC.
The target was hit with high accuracy
- the interlocutor told reporters.
At the same time, he noted that these are not the first tests in which the destruction of ground targets with heavy UAVs is being practiced.
Recall that the S-70 Okhotnik was developed at the Sukhoi Design Bureau. The attack drone is made according to the "flying wing" scheme with widespread use of stealth
of technologies
... The first flight of the promising device took place on August 3, 2019.
According to the data available today, the 20-ton "Hunter" will be able to reach speeds of up to 1000 km / h.
According to the agency's interlocutor, the S-70 will be able to hit static or sedentary targets with known coordinates in unmanned mode. At the same time, thanks to the latest sighting and navigation system, the domestic UAV is able to use unguided bombs with an accuracy close to guided munitions.
In addition, it was previously reported that a promising attack drone will be able to interact with the domestic fifth-generation fighter Su-57, as well as use air-to-air missiles, performing the functions of an interceptor.