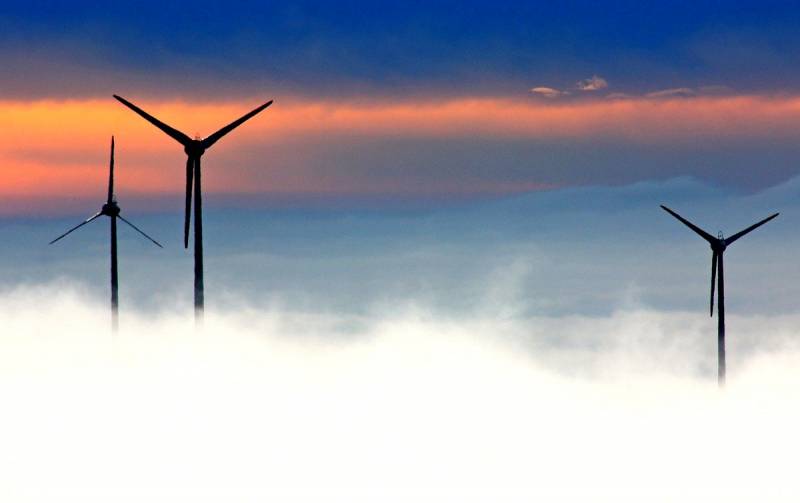 The winter of 2020-2021 has already turned out to be extremely frosty, especially in contrast to the previous one. Instead of staying warm at home, residents of several Ukrainian regions took to the streets and began to block highways. The reason is simple: the cost of heating and hot water has grown significantly in pursuit of "European standards" by Independence, but the income has not. Who is to blame, what to do, and what does "green energy" have to do with it?
The citizens of Ukraine cannot be envied. The country has a lockdown, unemployment is rampant, in neighboring Poland, where many Ukrainians routinely go to work, a full lockdown has also been introduced until January 17. It was freezing outside, and bills for gas and electricity began to arrive with unpleasantly large numbers.
With gas everything is clear: Ukraine buys Russian gas in Europe with a "partner" markup. This in itself is quite an expensive pleasure, but now "blue fuel" in the EU has risen sharply due to the growth in demand in Asia, where LNG tankers went. Poland, Hungary and Slovakia began to lack excess gas for Kiev. Since the beginning of the year, its cubic meter for ordinary Ukrainians has risen in price by 0,9-1,5 hryvnia. But that's not all. In accordance with the European standards, which Nezalezhnaya switched to, gas delivery now has to be paid for at a separate tariff, and since January it has grown by 2-3 times. It is not surprising that it was the inhabitants of the countryside with their gas heating that were the first to stir up. The routes have already begun to be blocked in the Poltava and Kharkiv regions in order to draw attention to their needs. About 1000 hryvnias for utility bills per month is a heavy burden in this difficult time.
Unfortunately, these are not all of their problems. The increase in tariffs also affected electricity. Previously, 100 kWh per month cost Ukrainians 0,9 hryvnia, and everything that is higher - 1,68 hryvnia / kWh. Now this "freebie" has been canceled. The current cost is already 1,68 hryvnia / kWh, but from April 1, only the first 300 kWh per month will be paid at this rate, and everything above - 3,42 hryvnia / kWh. The growth is noticeable and very tangible. But how did this become possible in a country that has 4 nuclear power plants and exports electricity to Poland and Hungary?
At first
Indeed, Kiev itself sells electricity from its Khmelnytsky nuclear power plant to neighboring countries of the European Union. Moreover, it does it at rates that are lower than those provided for ordinary Ukrainians. The export contract was signed for 20 years. The fact that there is a corruption component in the projects of all kinds of "energy bridges" between Independent and the EU, which allows private companies to parasitize on state infrastructure, has long been discussed in Ukraine itself.
Secondly
, in the Ukrainian realities "green energy" has surprisingly shown itself, in which foreign investors have begun to actively invest. In 2013, solar panels, wind turbines and other renewable sources provided 0,64% of the total generation, and in 2020 - already 10,9%. It would seem that one can only rejoice for Independence, but corruption has perverted this good undertaking too, turning everything upside down. The state is obliged to buy this electricity at a "green tariff", which is higher than the market, which led to real undercover wars in Kiev between groups of influence of different oligarchs. Due to the drop in industrial production in recent years, electricity consumption has also decreased, but the state-guaranteed share of the "green" in the total balance has remained. This was especially felt when, for political reasons, a ban on energy imports from Russia and Belarus was introduced, which soon had to be hastily canceled.
Alternative sources are, of course, very good, modern and correct, but a country that widely implements them should be economically prepared for this. And Ukraine is far from Germany, no one will allow it to rise to such a level of development, but despite this obvious fact, by 2035 Kiev plans to bring the share of "green energy" in its balance to 30%.