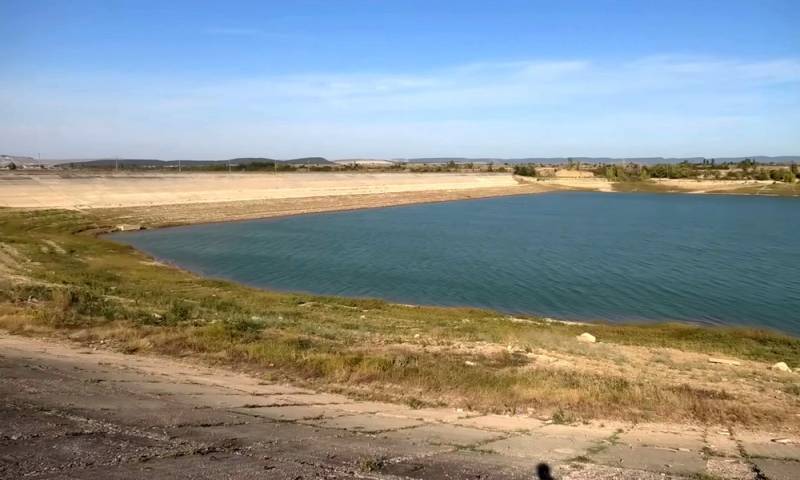 Since the beginning of this year, wet snow and rains have passed on the Crimean peninsula, which gave certain volumes of water to the South Coast, however, they cannot solve the problem of emptying reservoirs and, in general, are not yet able to justify the hopes for water supply to the Crimeans. The head of the Yalta administration Yanina Pavlenko spoke about the water problem and the difficulties of solving it at a meeting on the issues of water supply to Crimea.
According to Pavlenko, the daily inflow of water from precipitation amounted to 15 thousand cubic meters, which does not cover the daily needs of the city of 45 thousand cubic meters. All in all, during the holidays, the reservoirs received only 500 thousand cubic meters of water. Nevertheless, against the general disappointing background, the tributaries Uch-Kosh, Khasta-Bash, Lake Mogabi and Massandra waterfall have become good sources of water.
The hopes that the beginning of the year will bring with it a significant amount of precipitation and replenish the reservoirs of Sevastopol did not come true
- the governor of the city Mikhail Razvozzhaev stressed with regret, speaking about the aggravation of the situation with water in the entire Crimea.
The governor noted that he hopes for the February and March precipitations, which will help partially solve the problem of providing citizens with water. Razvozzhaev also mentioned the need to continue efforts to find additional water sources and called on the population to take care of the available water resources.
One of the ways to solve this problem can be desalination plants, the first of which will be installed in Yalta. According to Yanina Pavlenko, a territory for the installation has already been found, however, due to the lack of a Russian regulatory framework for the use of desalinated water, the head of the administration asked the Governor of Crimea Sergei Aksenov to give appropriate instructions.