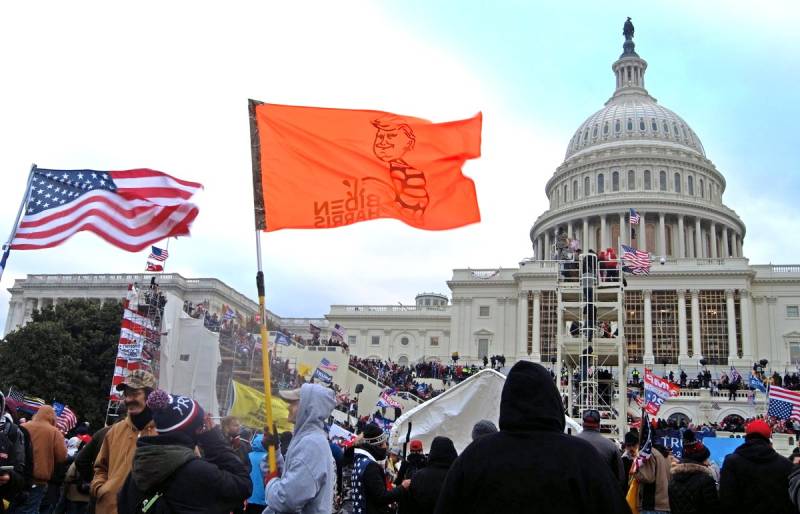 During the capture of the Capitol by right-wing radicals and supporters of Donald Trump, many in Russia expressed support for American "dissenters" and blamed the United States for the double standards of their establishment, which loyally embraced the "Euromaidan" in Ukraine, and now condemns Washington-based freedom of speech fighters.
Does Putin understand that by tacitly expressing support for what is happening overseas, he can foment such sentiments in Russia? Politico writes about the mistake the Kremlin makes in this regard.
The Russian president is known for not accepting any kind of Western-inspired "color revolutions". Now he sees that radicalized citizens can themselves, without outside influence, cause riots in the country.
According to the publication, the Kremlin has been "courting" Russian right-wing organizations for many years, adopting some of their views and thus formulating theses about "traditional Christian values" and rejection of LGBT ideology. Thus, the government seeks to enlist the support of the right in order to be able to control their actions.
However, the example of Ukraine shows that radicals can become a force capable of opposing the center. One of Putin's main mistakes lies in such flirting with the right and in the hope of their unwavering loyalty.
Moscow's gloating over what is happening in Washington is premature, as this could happen in Russia as well.
Like Trump, Putin tried to use their anger to his advantage. And like Trump, he barely controls the threat he helped unleash
- Politico believes.