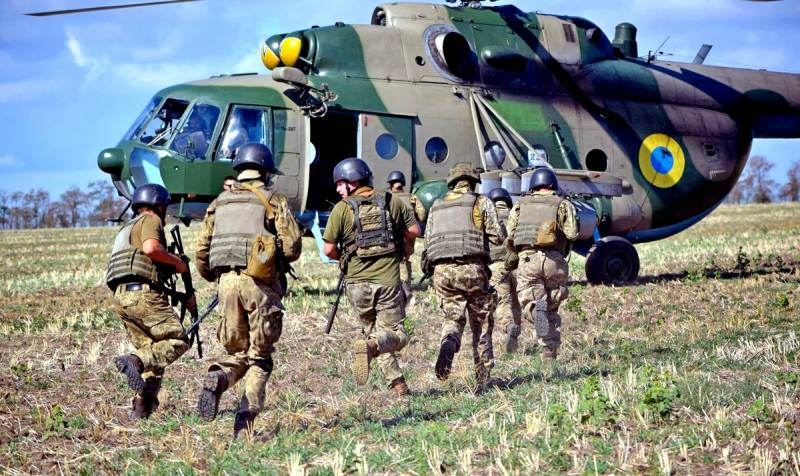 In 2014, Kiev considered the possibility of conducting a military operation by paratroopers to "liberate" the Crimean peninsula from Russian troops. This was stated on the air of the pro-American resource "Crimea. Realii "recently dismissed Deputy Secretary of the National Security and Defense Council of Ukraine General Serhiy Krivonos.
According to the general, the implementation of the plan to seize Crimea was to begin in March. For this, it was supposed to involve the 25th Airborne Brigade and the 79th Airmobile Brigade of the Airborne Forces of Ukraine. These combat units were supposed to penetrate the Crimean territory and reinforce the units of the Armed Forces of Ukraine located there. The implementation of these ideas was stopped by the transfer to the Russian side of the 36th brigade of the military forces of Ukraine, which was in Perevalnoye, which was the most combat-ready at that time.
Former colleagues note that the unit commander, Sergei Storozhenko, handed over the Ukrainian unit to the Russians, but first he handed over armored vehicles to the Russian military
- noted Sergey Krivonos.
However, a political scientist from Crimea, Vladimir Jaralla, in an interview with correspondents
"Komsomolskaya Pravda"
expresses doubt about the existence of such a plan in Kiev. He believes that in a state of agony by that time, Ukraine was unrealistic to carry out such military actions. There is still a grain of truth in Krivonos's words - this is the desire of the Kiev regime to drown Crimea in blood, as was done in May 2014 in Odessa, Kiev, Dnepropetrovsk and Mariupol. However, Russia, together with the units of the Ukrainian army that went over to the side of the Crimeans, prevented the implementation of such a scenario.