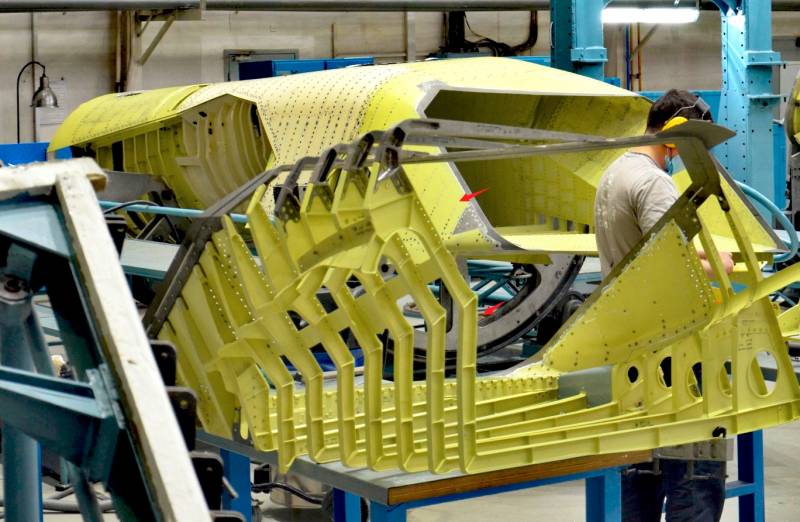 The Russian Su-57 fighter has excellent maneuverability and a spacious weapons compartment, embodying the advantages of two combat aircraft at once - the Su-27 and the American F-22. But images from the combat vehicle assembly workshop illustrate
technological
underdevelopment of the Su-57. Experts of the largest Chinese publication Sina argue about the shortcomings of the new Russian fighter.
The Su-57 is intended to replace the Su-27 in the future, the main targets of the Russian fighter are the US stealth fighters F-22 and F-35. Analyzing the images of the Su-57, the Chinese emphasize the strength of the aircraft, embodied in the XNUMX% frame structure of the aircraft.
Another feature of the Russian fighter is the division of the frame into two parts united by fasteners: a black extreme horizontal frame and a yellow frame. At the same time, the frame parts are made of titanium and aluminum alloy - the latter was used to create the outer and inner skin of the air intake, which is almost entirely based on the traditional design of third-generation fighters.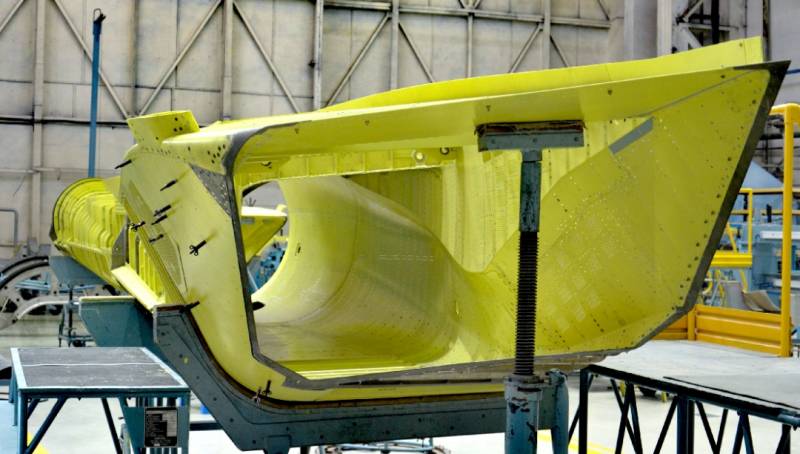 The use of a soft aluminum alloy as a material for cladding the air intake, as well as the use of rivets, demonstrates a gap in a whole generation between products of the Russian Federation, on the one hand, and the United States, on the other, in the development and manufacture of technologically advanced air intakes.
In modern aircraft, rivets are not used in the design of air intakes, as they can fall out and damage the engine blades. The solution to the problem was the use of carbon fiber and making the inner walls smooth, as well as the absence of rivets. Such an advanced air intake can only be performed using composite materials, the production technology of which is possessed by the USA, Japan, a number of European countries and many Chinese companies.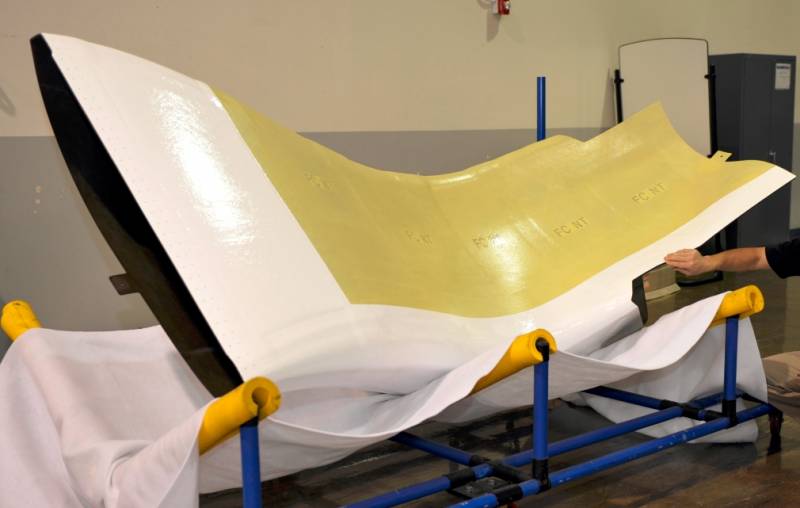 Seeing that the United States, Japan, and China can design and build advanced air intakes, the Russians can only openly envy without being able to do anything.
- Sina experts note, speaking about the backwardness of Russians in the field of research and development of innovative materials.