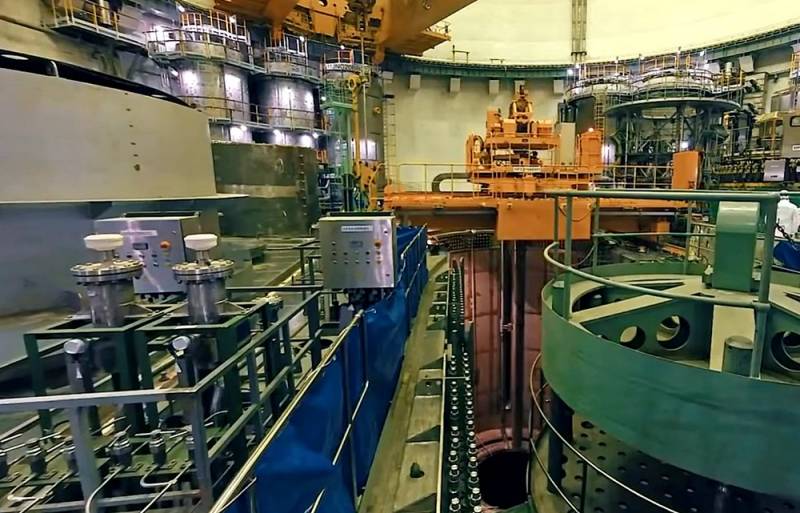 In 2020, Russian nuclear power plants generated over 215,7 billion kWh of electricity, thereby breaking the Soviet Union's record set in 1988 (215,669 billion kWh). At the same time, 47 power units were operating in the USSR at that time, while we have 37 in operation. Such a result was achieved thanks to an increase in the power of the reactors and a decrease in their idle time.
However, this is not the limit. For many years, Russia has been working on the project of small nuclear power plants, and today our country is ready to build such facilities.
It should be noted that not only Russia is striving to occupy a promising niche. Today, 70 NPP projects with low-power reactors have been registered in the world. However, despite the high competition, it is our country that has every chance of becoming a leader in the industry.
At the moment we are the only country that has an operating floating nuclear power plant "Akademik Lomonosov", and this year in Yakutia construction of a small nuclear power plant based on the RITM-200 reactor, thoroughly tested on our icebreakers, will start.
Despite the fact that the aforementioned small nuclear power plant will start operating only by 2028, Russia will not be "marking time" all this time. At the moment, a draft design of a floating nuclear power plant with an upgraded RITM-200M reactor is ready. At the same time, Rosatom is already proposing to lay a series of five such power units.
Tellingly, mobile nuclear power plants will consist entirely of domestic components, and their serial production is a prerequisite for further reducing the cost of our products and entering the international market.