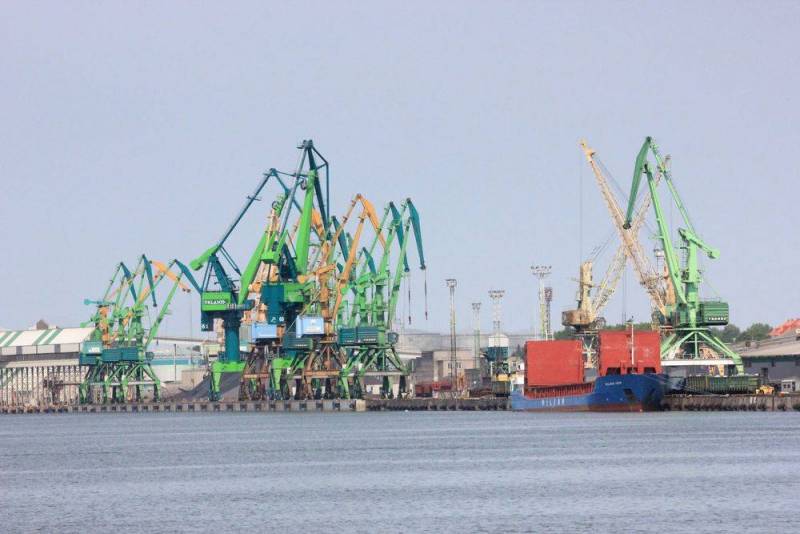 Political
the situation in Belarus, most likely, will finally quarrel between Lithuania and Latvia. Vilnius staked on the removal of President Lukashenko, but lost, and now Riga, which has taken a more moderate position, intends to profit from the "sister".
In a sense, Lithuania can be understood: Belarus is building its nuclear power plant just 50 kilometers from Vilnius. Modern nuclear power plants meet all safety and environmental requirements, which is confirmed by independent IAEA experts, but many people have a subconscious fear of a repeat of "Chernobyl" or "Fukushima". The Lithuanian authorities skillfully play on these phobias, preventing their population from relaxing, prophylactically distributing iodine pills and other symbols of a radiation disaster. Vilnius basically refused to buy Belarusian electricity and tried to achieve the same from its neighbors in the European Union, but they take a coherent position. Apparently, Latvia intends to connect itself to the BelNPP and start earning by reselling electricity to Lithuanians.
In general, a large "atomic cat" has already run between the "Baltic sisters". It is not surprising that Vilnius clung to the "President Sveta" so much in the hope that the pro-Western leader will stop the construction of the Belarusian nuclear power plant. It didn't work out. Alexander Lukashenko remained in power and is now preparing to fulfill the threat to teach a less than zealous Lithuania a lesson. Thus, the Lithuanian transport company LTG Cargo will lose a long-term contract for railway transportation with the Belarusian Oil Company. Following it, transit from Belaruskali, which accounts for about 30% of cargo transshipment volumes in Klaipeda, may go to the Russian port of Ust-Luga. For
economics
This is a very sensitive blow to a small republic, but Lithuania is proudly ready to pay such a high price for "the rights of a Belarusian person," said Ausrine Armonaite, Lithuanian Minister of Economy:
Any sanctions - be it Belarus, Russia or Iran, any country in the world - have economic consequences. But they are not introduced in vain - in order for us to protect human rights.
Well, we are looking forward to when Vilnius will impose sanctions on the United States, where an outright coup is currently taking place and the rights of Donald Trump's supporters are grossly violated, largest social networks. Go ahead, Lithuania, and be consistent in your beliefs and actions!
Meanwhile, the neighboring Baltic country continues to build bridges with Minsk in order to intercept the Belarusian transit going to Russia from the Lithuanians. The Latvian Minister of Transport stated:
Latvia is interested in the fact that goods from Belarus in the direction of Northern Europe go through Latvia ... We are working on this and have not given up anything.
It is curious how exactly Riga wants to take away the Belarusian cargo traffic from Russia. A proposal is being made to appeal to the EU so that Brussels will introduce the so-called "environmental duty" on Russia. The point is that the railway route through our country is longer than through the Baltic states, therefore, during Russian transit, more hydrocarbon fuel will be burned, which means that carbon dioxide emissions will increase. Latvia clearly wants to get into this fashionable "ecological stream", having set European bureaucrats against Moscow.
I must say that Riga and Brussels can really do something to Russia, but this will hardly lead to the Kremlin's refusal of the Belarusian cargo traffic. The costs of our budget will just grow again.