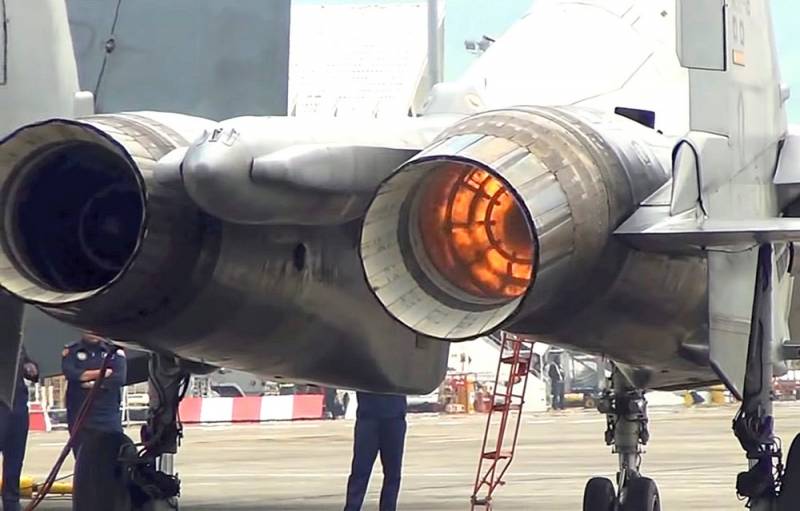 China is refusing to use Russian AL-31F engines in future J-20 stealth fighters, preferring a domestically produced alternative. The National Interest magazine writes about why the Chinese decided to abandon the AL-31F and how they will replace the Russian development.
The South China Morning Post previously reported that the Chinese fifth-generation J-20 stealth fighter would no longer be powered by the AL-31F. The decision is obviously connected with the insistence of the Russian side on linking future sales of AL-31F engines with further purchases of Su-35.
The PRC cannot rely on the Russian engine, as Moscow has asked Beijing to buy more Su-35 fighters in exchange for supplying additional batches of AL-31F engines.
An inside source told the Morning Post.
The PLA Air Force was the first foreign customer to import the Su-35, one of the most advanced Russian fighters, under a 2015 contract for the purchase of 24 aircraft. But the Chinese army is no longer interested in purchasing additional Su-35s. At the same time, the Morning Post source claims that the Chinese aircraft industry has achieved similar, if not superior, capabilities of the J-16 strike fighter (a copy of the Su-30).
With both sides at an impasse over further sales of the AL-31F, the Chinese are switching to the WS-10C, an improved version of the WS-10 turbojet engine. An insider's source confirmed to the Chinese newspaper that future J-20 models will be equipped with the WS-10C, which, in their opinion, will be similar in technical characteristics to the AL-31F.
As the source admits, both the AL-31F and WS-10C are only temporary solutions. It was planned that the J-20 will go into production with the new WS-15 engine, but the aircraft was quickly adopted by the AL-31F against the backdrop of a sharp deterioration in relations between the United States and China under Donald Trump. Developed since 2005, the WS-15 will enable the J-20 to maintain supersonic flight without the use of afterburners.