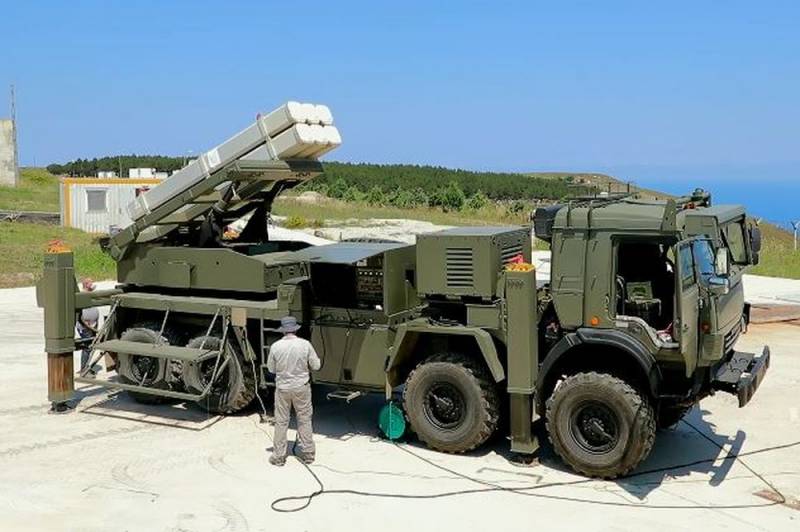 During the 44-day war in Nagorno-Karabakh in the fall of 2020, footage from the drones of the Azerbaijani Armed Forces repeatedly flashed on the Web, which clearly showed that accurate missile strikes were not delivered by them, but by some other type of weapons. Now this mysterious reason has been solved.
It has been established that the Azerbaijani military used Turkish MLRS, which use the latest high-precision laser-guided TRLG-230 missiles produced by Roketsan. Moreover, the Turks use the chassis of the Russian KAMAZ-63501 as a platform for a combat vehicle.
These munitions were just tested before the start of the next escalation of the protracted conflict in Transcaucasia (late August - early September) and they were immediately tested on the battlefield. It was with these munitions that well-aimed strikes were inflicted on the positions of the Armenians. Another question is whose servicemen controlled the process.
The peculiarity of the use of these ammunition is as follows. Initially, the rocket flies using satellite communications. When approaching the target, it switches to laser guidance of the Bayraktar TB2 drone, which works as a target designator. After that, with an accuracy of about 100%, the missile hits the target.
Thus, the Turks managed to remove the main drawback of the MLRS - low accuracy. Now their multiple launch rocket systems do not need to "work off the area", they only need to use a small amount of ammunition to achieve the desired result.
This development suggests that the Turkish military-industrial complex has reached a certain technological level.