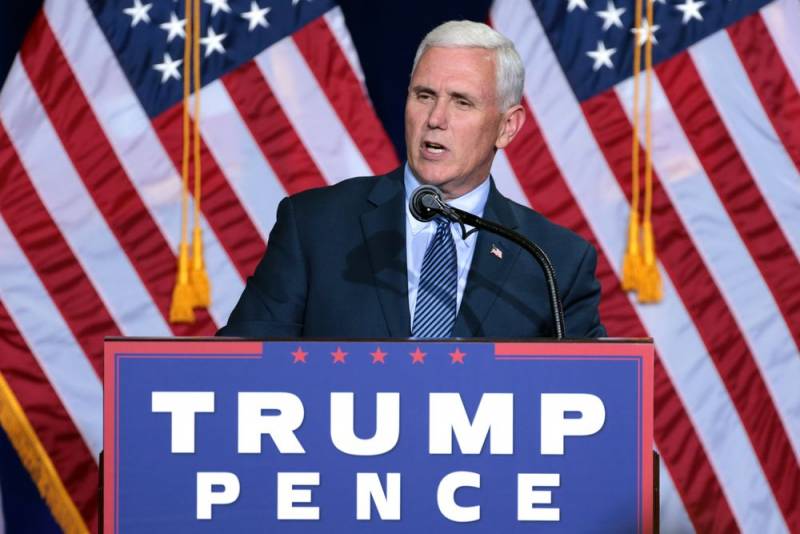 US Vice President Mike Pence does not exclude that the 25th amendment of the Constitution may be applied to President Donald Trump and he will be removed from power, according to the American television company CNN, citing a source close to the second most important official in the country.
If Trump becomes "more unstable," then Pence, with the support of most of the administration, can declare the incapacity of the head of state, which provides for an automatic transfer of power to the vice president.
The source stressed that such a development of events cannot be ruled out, it could happen in the near future, and Pence may already be ready to remove Trump. There is some concern in Pence's inner circle about possible "rash actions" on the part of Trump, which could put the United States at risk.
Before that, CNBC announced that the head of the US Department of State Mike Pompeo and Treasury Secretary Stephen Mnuchin discussed the possibility of applying the 25th amendment to Trump. The conversation was informal. Senior officials concluded that such a procedure would take a long time and further increase
political
confrontation in the country.
Note that the overwhelming majority of the American media have a negative attitude towards Trump and have repeatedly disseminated information about the possible betrayal of members of the Trump team. In addition, after what happened on Capitol Hill on January 6, 2021, members of the United States Democratic Party began a stormy
activities
in Congress. They want to subject Trump to impeachment proceedings, although his term ends on January 20, the day of Joe Biden's inauguration. At the same time, Trump has already announced that he condemns the riots and will transfer power, although he does not accept the results of the past elections.