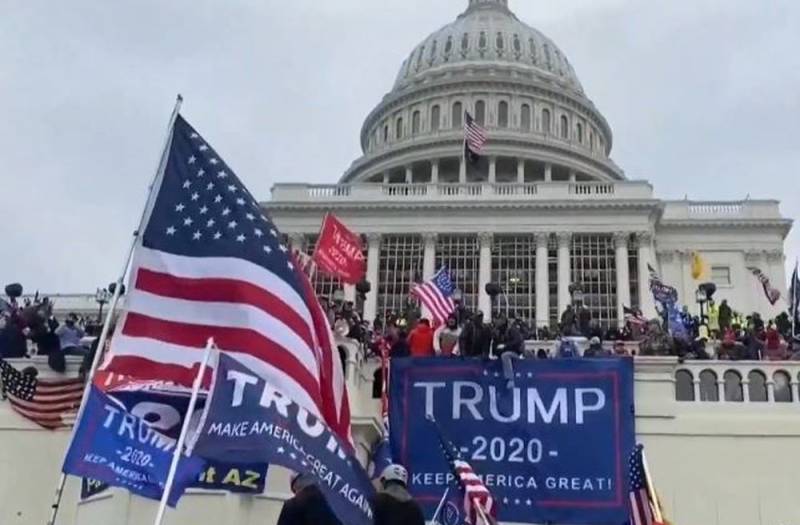 What happened on January 6, 2021 on Capitol Hill may be a harbinger of darker events, because similar situations have already been observed in the history of mankind, writes the American edition of The National Interest.
In ancient Rome, at the time of the declining republic, there were several warring factions. Then they killed each other in the streets and there was a bloody civil war. Mark Tullius Cicero described in detail what was happening, and knowledge of those horrors has survived to this day.
Then something similar happened in Germany in the twentieth century during the Weimar Republic, when the Germans suffered defeat and humiliation after the First World War. It all ended with Hitler's rise to power and the "night of long knives." Then
political
violence gave rise to cruelty unimaginable in its monstrosity.
The entire second half of 2020 is clear evidence that the collapse of existing norms has occurred in the United States. For decades, people communicated normally with each other, despite political differences. But this came to an end.
The assault on the US Congress building was the logical conclusion of an intermediate stage of political degradation. We can say that we have passed the point of no return, a kind of Rubicon, and have witnessed the possible beginning of the process of the collapse of the American state.
The US now has two choices: either what happened on Capitol Hill will be the last dramatic episode and manifestation of hatred, or the country will repeat the path of the Weimar Republic and violence will become the norm.
Four people were killed, one of them a woman who was shot at point-blank range by a policeman. One of the police officers was also seriously injured and died in hospital. Democrats were quick to accuse Republican President Donald Trump of "inciting," but he condemned the riots and pledged to hand over power on January 20, 2021, when Joe Biden is to be inaugurated.