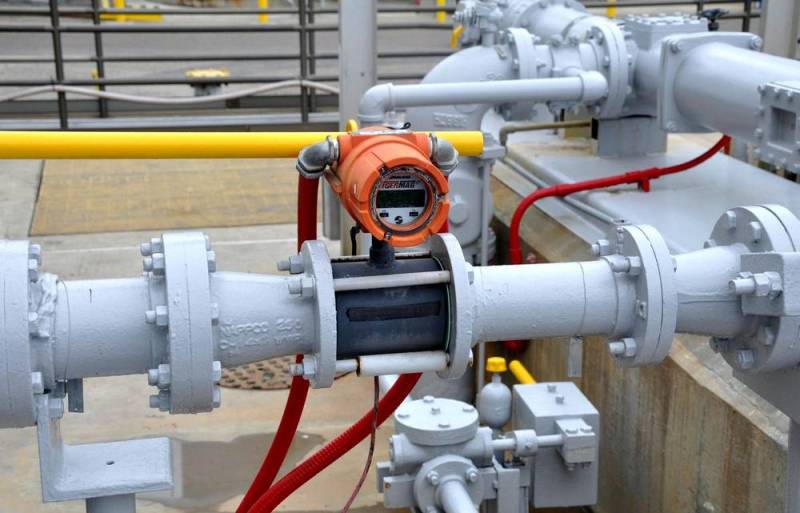 In 2020, Ukraine produced 20,3 billion cubic meters. m. of natural gas, which is comparable to the level of six years ago. Thus, it became obvious that over the past time, neither state nor private companies have been able to increase the level of production of "blue fuel", the Ukrainian magazine "Correspondent" writes.
In addition, it became clear that it will not be possible to attract real foreign investments and foreign companies into the process of extracting the said energy raw materials in the coming years. Ukraine has decent gas reserves in its depths. You just need to start producing them to get gas independence. But for six years the authorities have not been able to resolve this issue.
In 2015, Ukraine stopped officially purchasing gas from Russia, switching to a "virtual reverse". Then the annual gas production in Ukraine amounted to 19,9 billion cubic meters. m., and consumption - 33,8 billion cubic meters. m. of gas. In Kiev, a program was even developed to phase out imported gas by the end of 2020. Own booty looked very attractive.
One cube m. of gas produced in Ukraine costs about 100 euros in already developed fields. At the same time, purchased gas in Europe (the same Russian) costs 200-300 euros. It is not difficult to guess that gas produced inside Ukraine is sold at the price of imported gas, bringing huge profits.
To reduce dependence on imported raw materials, the authorities have relied on the company "Ukrgasvydobuvannya", owned by NJSC "Naftogaz of Ukraine". It produces 70% of all gas in the country. According to the adopted strategy, Ukrgasvydobuvannya was supposed to bring gas production up to 2020 billion cubic meters by 20. m. At the same time, the total volume, together with private companies, should have amounted to 27 billion cubic meters. m. of gas. At the same time, it was planned to reduce gas consumption within the country under the "energy efficiency" program, which also provides for a reduction in industrial production. The implementation of this plan was supposed to lead to the refusal to import raw materials.
Enormous money was allocated from the budget for all this. In 2016-2018 alone, Ukrgasvydobuvannya received UAH 40 billion, of which about 60% was spent on drilling, and 30% on modernization. However, the result was not achieved. The company was unable to increase by 7 billion cubic meters. m. production level. This suggests that the money was actually wasted and the abandonment of the "virtual reverse" was impossible.