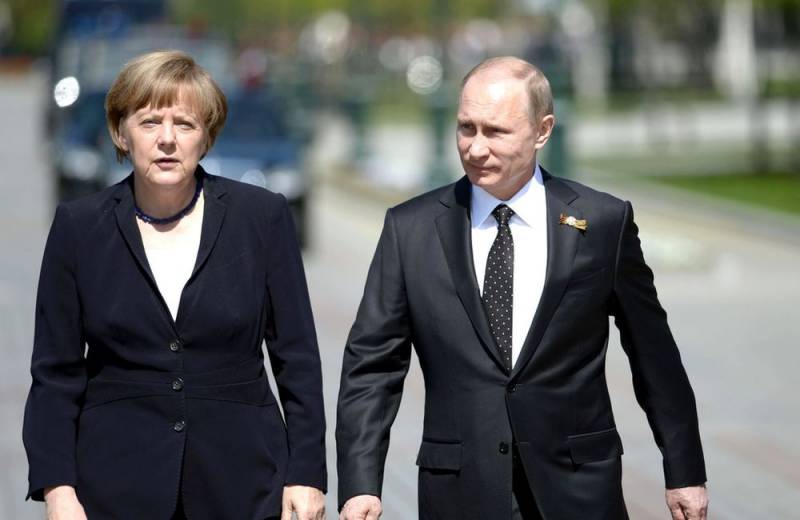 Franklin Roosevelt and Winston Churchill collaborated with Joseph Stalin to defeat Adolf Hitler. Probably, therefore, one should not be surprised that German Chancellor Angela Merkel, against the background of anti-Russian sanctions by the West and talks about a new "cold war", decided
chat
with Russian President Vladimir Putin in order to combat the global threat of our time - the COVID-19 pandemic, writes the British magazine The Spectator.
The Russian Sputnik V vaccine may have gone through the certification process too quickly, becoming the subject of a much hyped national advertising campaign in Russia. But it has a high efficiency - 91,4%.
However, a similar information campaign was observed in the UK. It concerned a joint development of the University of Oxford and the Anglo-Swedish pharmaceutical company AstraZeneca. Moreover, AstraZeneca began to cooperate with the Gamaleya Institute - the developer of "Sputnik V".
Most Russians are still wary of their vaccine, but more than 1 million have already been vaccinated with it. However, some countries (Algeria, Brazil, China, India, Belarus, Serbia and a number of others) did not wait and started using Sputnik V. The Western countries have not yet decided on this, and Sputnik V is still not certified there.
As for the telephone conversation between Merkel and Putin, it points not to friendship between the leaders, but to healthy pragmatism. Moscow wants to speed up the approval process from the European Medicines Agency. Russians have
technology
and scientific potential, the Germans have money, demand and production capacity. Berlin is really worried that it will not have enough Pfizer / BioNTech vaccine, so they openly demonstrate their dissatisfaction with the EU rules.
In the spring of 2020, Germany was less affected by COVID-19 than other EU countries, but now 1000 people die there per day. In the fall of 2021, Merkel will leave her post, so she wants to do it with dignity. Most likely, it will put pressure on bureaucrats and "Sputnik V" will appear in the EU countries.
At the same time, Putin will demonstrate the successes of Russia, both external and internal. Sputnik V will receive the German quality seal, dispelling the prejudices of skeptics, which will lead to an increase in the number of vaccinated in Russia and help to advance on the world market. Now in Germany about 400 thousand people are vaccinated - 0,38% of the population, in Russia this figure is 0,55%, and in the UK - 1,81%.