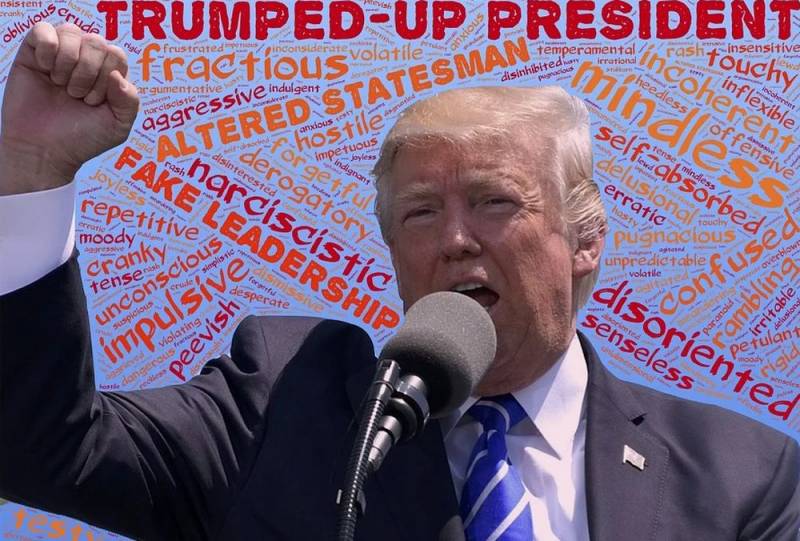 After what happened on Capitol Hill on January 6, 2021, representatives of the US Democratic Party deployed
stormy
activities in Congress, actively involved in the preparation of impeachment proceedings against incumbent President Donald Trump. The British agency Reuters and the American television company CNN informed the public about this.
House Speaker Nancy Pelosi has ordered the by-laws committee to be ready to initiate impeachment proceedings against the head of state. In her words, members of the lower house of parliament will go to any lengths to remove Trump from power. At the same time, they hope that the president will independently and immediately leave his post, without waiting for the announcement of impeachment.
On January 7, representatives of the US Democratic Party published a draft resolution to impeach Trump. The reason for the removal from power is "incitement to mutiny." At the same time, Pelosi announced the danger of Trump for the United States and accused him of "subversive activities."
Trump's opponents want to remove the president from power on the basis of the 25th amendment to the Constitution, which refers to the inability of the head of state to fulfill his duties. But they promise to submit the final text of the document before January 11.
If they meet the specified time, the vote in the House of Representatives may take place next week. In December 2019, the lower house of the American parliament already impeached Trump, but the Senate in February 2020 did not support these charges.
We remind you that the inauguration of Joe Biden as President of the United States should take place on January 20, and Trump announced before that that he would freely transfer power. Thus, a second attempt at impeachment could be aimed at preventing Trump from running for president in 2024.