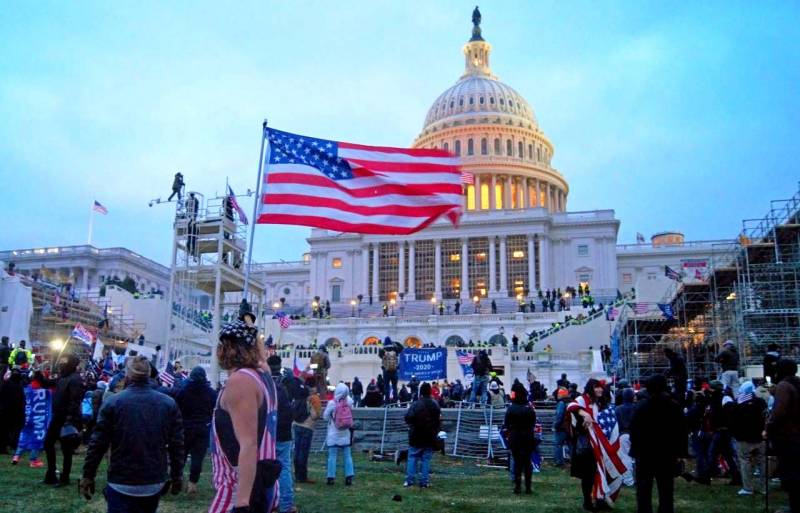 The recent storming of the US Capitol by protesters is a triumph for Russia. This conclusion can be drawn from a text by Scott Rosenberg posted on the Axios news site (registered in Arlington County, near Washington).
The author believes that the path to the destruction of the Capitol by Trump supporters began four years ago with the theft by Russia of emails from the Democratic Party. The Russian Federation, in his opinion, "seeks to undermine democracy in the United States, and the riots this week are another sign of its success."
Be smart: The people who invaded Congress on Wednesday to stop the attestation of the US presidential election did not receive money from the Kremlin or act on Putin's orders. But their actions - as well as the actions of the president, who fueled his anger with lies - were perfectly in line with Russia's goals when it attacked
political
US system in 2016
- says Rosenberg.
The short-term goal, he said, was to help elect Donald Trump, whom the Kremlin saw as "a force of chaos and destruction." The long-term goal was to create strong distrust among Americans about their own choices.
As a result, tens of millions of people have sprung up in the United States who now believe, without any evidence, and contrary to the decisions of dozens of local and federal courts, that Joe Biden stole the White House from Trump.
The United States did not begin to regard the 2016 attack as a declaration of cyber war, the journalist continues, although this was exactly it - war. Trump viewed investigations into "Russian disinformation" as attempts to undermine the legitimacy of his victory. This made America vulnerable, and today it is paying the price.
Referring to recent events, the expert recalls that "with the help of hacking, Russian cyber-saboteurs gained access to a number of US government and corporate networks, the exact number of which is unknown to this day." But the invasion of the Capitol clearly demonstrates that "Putin no longer needs to send his hackers to steal Nancy Pelosi's email." The rebels waving the Trump flags are now ready to do the job.
Mr. Rosenberg writes that "the work to undermine the credibility of the American system, which began with clandestine cyber operations, is now being carried out openly on social networks and in the right-wing media."
Restoring trust takes more time than breaking it. Documenting Russia's past atrocities and completing [...] investigations into Trump's ties to Moscow will be an important part of strengthening American faith in their system.

- sums up the journalist.