The Iranian Islamic Revolutionary Guards Corps reported on Friday January 8 that Tehran has a missile base from which it can launch missiles in the Persian Gulf region for many hundreds of kilometers. According to the state television IRIB, this was announced by the head of the IRGC, Brigadier General Hossein Salami.
The announcement of the opening of the base is timed to coincide with the anniversary of Iranian missile attacks on two targets in Iraq, where US troops were stationed. A year ago, on that day, Tehran struck a US base in retaliation for the killing of the commander of the elite Kods unit of the IRGC Qasem Soleimani with an American drone at the international airport of the Iraqi capital on January 3, 2020.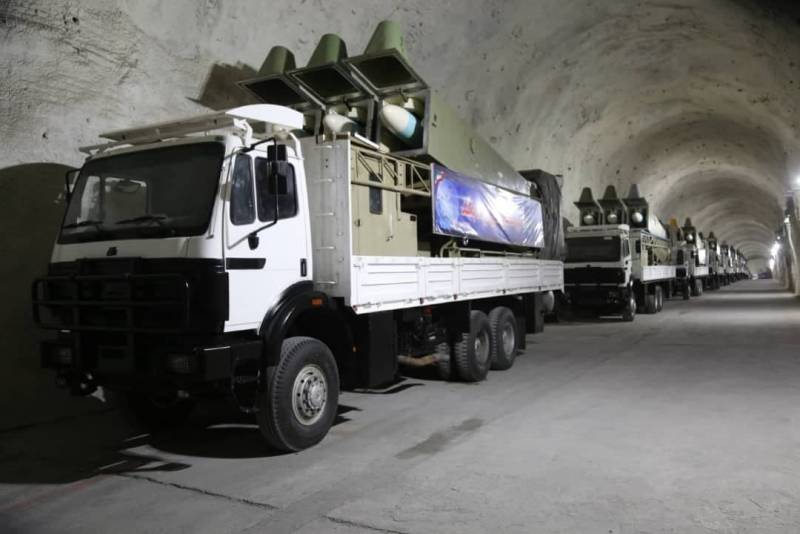 Back in August 2020, the Iranians presented two new missiles named after the military leaders who died due to the fault of the Americans - the Martyr Haj Qassem ballistic missile and the Martyr Abu Mahdi cruise missile. The latter was named in honor of the leader of the Shiite "People's Mobilization Forces" Abu Mahdi al-Muhandis, who died on January 3 last year along with Suleimani.
According to Iranian sources, the range of the new ballistic missile is 1400 km, and the cruise missile is 1000 km. It is reported that in this way Tehran increased the range of its Zolfagar missile, capable of destroying targets at a distance of up to 700 km, to the level of the missile named after Qasem Suleimani, doubling its range.