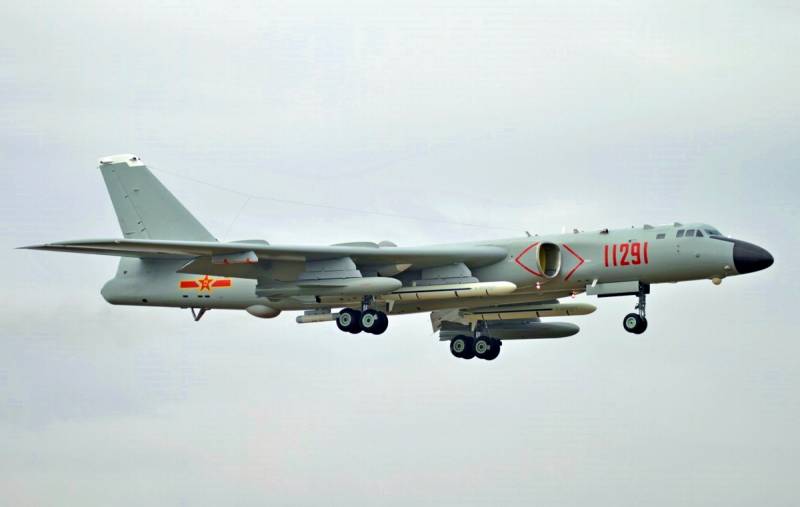 On December 22, 2020, bombers of the air forces of Russia and China made a joint flight, heading from the Sea of ​​Japan to the Tsushima Strait, then to the East China Sea and the Miyako Strait, after which they returned to their air bases. Against whom the joint actions of Moscow and Beijing can be directed and what are the possible targets of the combat aircraft of the Russian Federation and China, asked a question in Yahoo News Japan.
The flight was attended by Chinese bombers N-6 (two groups of two aircraft) and Russian Tu-95 (two aircraft). The Japanese edition expresses the opinion that the probable targets of the maneuvers could be practicing an attack on Guam, as well as the bombing of Taiwan. However, in this flight, according to a number of experts, the simulation of China's strikes on ground targets in Taiwan was not carried out due to the fact that such a conflict does not meet Russia's interests, and Moscow does not need to intervene in such a development of events.
As for the possibility of practicing air strikes on Guam, some analysts, given the range of missiles from the aircraft involved, call such attacks impossible from a course passing through the Miyako Strait with access to the Pacific Ocean. Overall, however, the Chinese Air Force is capable of hitting the island. In addition, Russia would refrain from flying with such potential targets, since this could exacerbate the already difficult relations between Moscow and Washington.
The most likely main purpose of the flight was to practice interfering with US intervention in the event of a military conflict on the Korean Peninsula or around Taiwan.
- considers Yahoo News Japan.