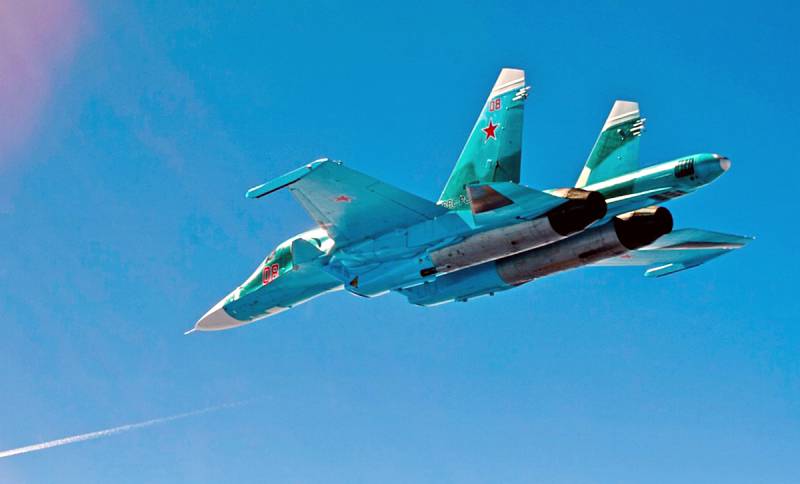 The Su-34 (NATO Fullback) is one of the most powerful strike fighter-bombers in Russia, combining a time-tested airframe design with a variety of modern combat systems. The innovative combat flying vehicle is reported by The National Interest.
The Su-34 entered service with the Russian Air Force in 2014 as an all-weather two-seater supersonic front-line bomber of the 4+ generation. Currently in development are two improved versions of the Su-34. The first is an electronic warfare (EW) aircraft capable of effectively masking the movements of friendly fighters. The second is the reconnaissance option.
The basic configuration of the Su-34 includes the Khibiny electronic countermeasures system. Future specialized Su-34 models will be supplied with the new Pika-M side-looking radar with a target detection range of up to 300 kilometers.
The Su-34 boasts a wide range of weapons. Its 12 hardpoints are compatible with a variety of missiles and bombs to destroy air, ground and surface targets.
The Su-34 has shown its best side in the Syrian conflict and has undergone extensive modernization. This is practically a fifth generation aircraft
- noted the Deputy Head of the Defense Department of Russia Yuri Borisov.
Now there are about 120 Su-34 units in operation. In the future, it can become the main component of Russia's tactical bomber aviation for decades to come.