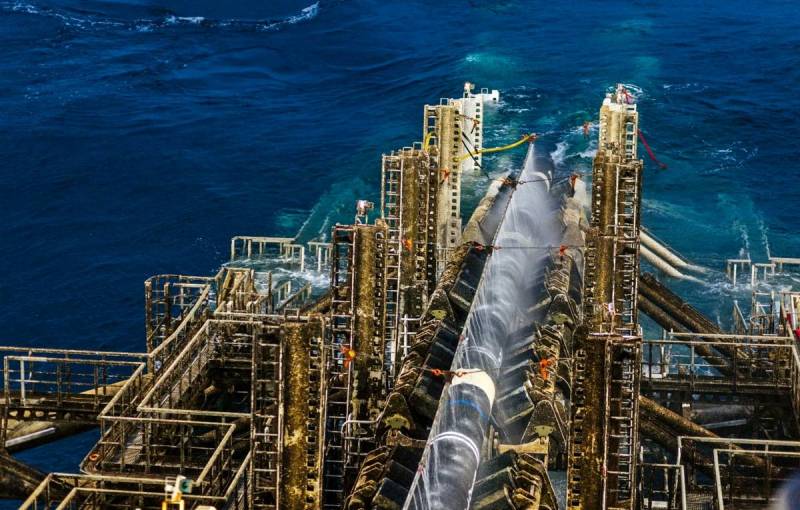 Another blow has been dealt to the Nord Stream 2 gas pipeline under construction - this time the Norwegian company DNV GL leaves the project. Opponents of the Russian gas route in the American parliament believe that now "a stake has been driven into the very heart of the project." About the discontent of the Norwegians
policies
Washington in relation to SP-2 writes Klassenkampen.
The Norwegian firm's global communications manager, Robert Conway, confirmed that DNV GL remains out of work in the Nord Stream 2 project due to the United States' approval of extended sanctions against the Russian gas pipeline. The Norwegians are forced to leave the lucrative energy project so as not to become another victim of the United States in the struggle for the European gas market.
In connection with the new sanctions, we had to curtail all activities on the "Nord Stream-2"
- emphasized Conway, expressing his dissatisfaction with the termination of cooperation with the Russians.
The Norwegian firm provided testing, inspection and certification services for the SP-2 pipeline system. The extension of US sanctions forced the Norwegians to stop working with the ships that were building the pipeline. DNV GL said in a statement that the company cannot issue a corresponding certificate upon completion of the construction of Nord Stream 2.
According to the official representative of the Swiss company Nord Stream 2, Jens Müller, sanctions from overseas affected the activities of 120 companies from 12 European countries, suspending investments in the pipeline totaling about 700 million euros.