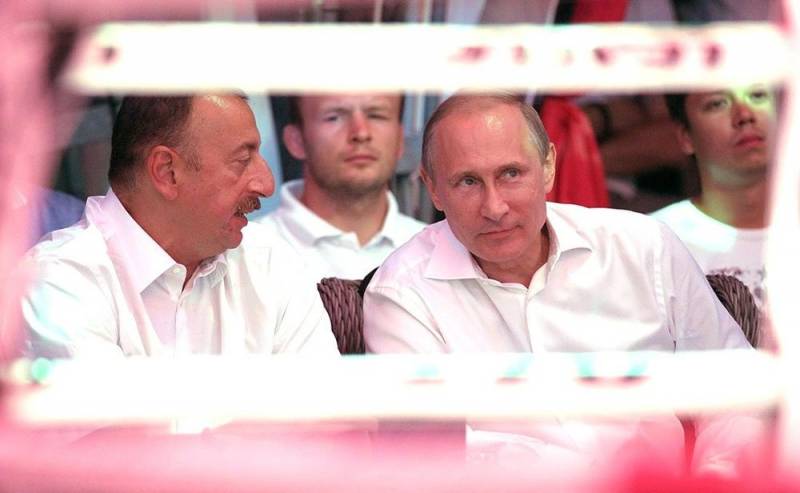 On the evening of January 6, 2021, Azerbaijani leader Ilham Aliyev once again spoke about the transport corridor that will connect the Nakhichevan Autonomous Republic with "mainland" Azerbaijan. This happened during an online meeting dedicated to the results of 2020.
It should be noted that we are talking about a transport corridor that
упоминается
in a trilateral agreement signed on November 9, 2020 by the leaders of Russia, Armenia and Azerbaijan, ending the 44-day war in Nagorno-Karabakh.
In the course of his speech, Aliyev actually invited Moscow to a new infrastructure and logistics project. He stressed that Russia, along with Turkey, Armenia, Iran and Azerbaijan, will be able to enjoy all the related benefits from the project.
Aliyev specified that a highway should appear in the region, which, passing through the Syunik region of Armenia, will connect Baku and Nakhichevan, and then go further to Turkey. Thus, the transport blockade of the Nakhichevan Autonomous Republic will end, an "extra link" in the form of Georgia will be arranged and relations with Yerevan will be improved. At the same time, the pipeline will be under the control of the Russian military, which, no doubt, will suit all parties.
At the moment, concrete work is underway to open the Nakhichevan corridor. I do not want to get ahead of events, but the opening of this corridor is reflected in the joint statement. Therefore, the corridor will definitely open, which will create new opportunities in the region.
- Aliyev explained.
Note that this is not the first time Aliyev has been publicly speaking on this topic. In addition, sources close to the negotiation process in the Transcaucasus, and the media, previously signaled that Azerbaijan and Turkey are extremely interested not only in the creation of this road. Baku and Ankara would very much like a railroad to pass next to it, which would completely unblock all transport and
economic
connections in the region. They would welcome the appearance of such an additional clause in the mentioned tripartite agreement. Presumably, the path can go from the city of Horadiz (Azerbaijan), located on the border with Iran, to Armenia and further to the Nakhichevan Autonomous Republic and Turkey.