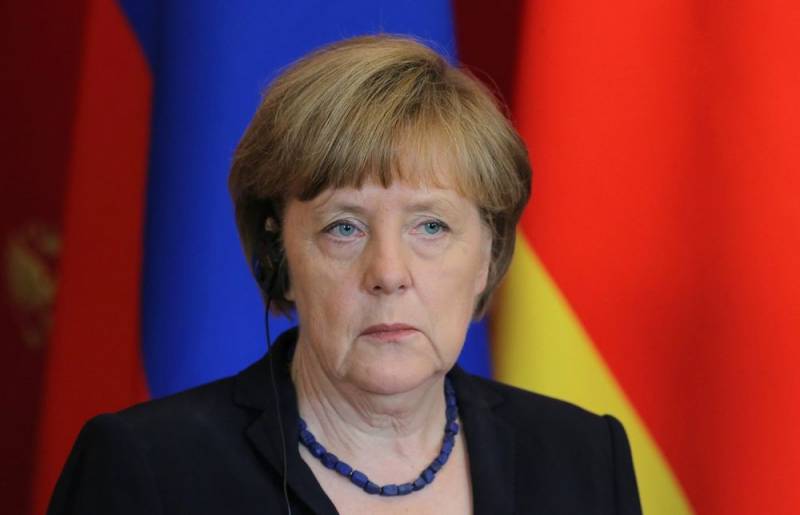 German Chancellor Angela Merkel said that she was angry watching the events in Washington and the storming of the US Congress building by Donald Trump's supporters on January 6, 2021. The head of the FRG government announced this to journalists during a briefing.
She noted that she "deeply regrets" Trump's unwillingness to admit defeat in the presidential elections in the United States. Moreover, she was disappointed that Trump confirmed his decision on January 6 in front of protesters, although he promised to hand over power on January 20.
We have all seen the alarming picture of the storming of Congress. She made me angry and saddened. I'm sure I feel the same as most friends of the United States, millions of people who admire American democratic traditions.
- said the chancellor on January 7.
Merkel added that the incident became possible due to "heating up doubts" about the outcome of the vote and the creation of an appropriate atmosphere.
On January 6, the US Congress approved the decision of the electoral college, according to which Joe Biden won the presidential elections in the United States. We remind you that on August 29, 2020 in Berlin
Took place
thousands of rally of covid dissidents, during which the protesters even decided to go to storm the Bundestag, the German parliament. However, Merkel was not so emotional about her own country. On September 2, she held a press conference at which
He accused
Russian authorities in an attempt on the life of Russian opposition leader Alexei Navalny.
Note also that negatively
reacted
to what happened in Washington, not only the officials of Western states, who actively spread "democracy" with the help of "color revolutions". Those who personally took part in the "color revolution" in their country and gained power thanks to it were also outraged by the "mob bacchanalia".
For example, the former president of Ukraine and the leader of the European Solidarity party, Petro Poroshenko, said he was shocked and considered the storming of the Capitol a challenge to the main American value.
Clear confirmation of dire consequences
political
irresponsibility, violent and selfish rhetoric. But the American people will stand up to defend democracy, freedom and the rule of law. Ukraine is in solidarity with you!
- wrote Poroshenko on Twitter account.