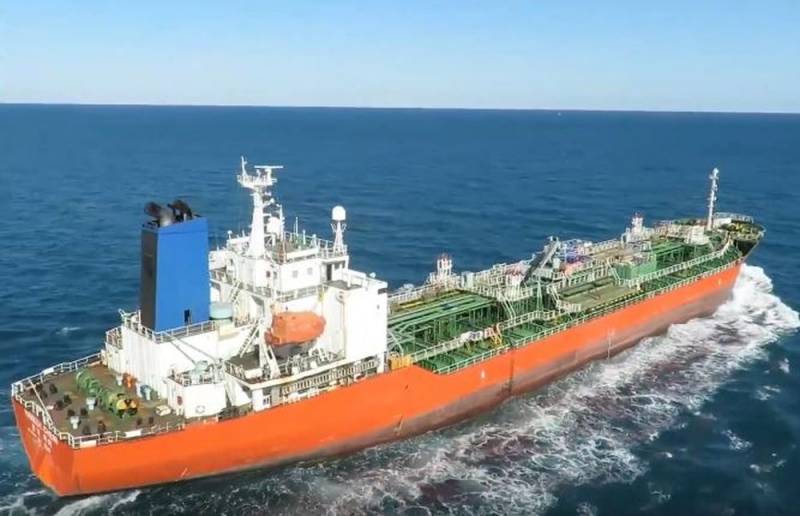 Tehran refuses to negotiate with Seoul over return
captured
On January 4, 2021, the IRGC of Iran in the Strait of Hormuz of the chemical tanker MT Hankuk Chemi, sailing under the flag of South Korea and owned by DM Shipping Co. On January 7, the South Korean newspaper The Chosun Ilbo wrote about this, referring to the foreign ministries of Iran and South Korea.
On January 5, the South Korean Foreign Ministry cheerfully informed the public that Seoul had managed to negotiate with Tehran on a diplomatic settlement of the incident. However, Iranian Foreign Ministry spokesman Said Khatibzade said that Tehran objects to the visit of South Korean officials to its territory "in any form."
Moreover, the Iranian authorities repeated what they had voiced earlier, without moving a single step from their position. From their point of view, this is purely "
technical
question ", which has nothing to do with
policy
and economic problems between the two countries. They claim that the ship violated the ecology of the region by polluting the waters of the Persian Gulf.
At the same time, Iranian media, starting with the Tasnim agency and ending with the Esfashan-e Emrooz newspaper, chorus publish photographs of the ship with headlines like "Thief is caught." They openly write that the hijacking of the ship is directly related to the "frozen billions" in South Korea for oil and other goods supplied by Iran. Tehran intends to return them at any cost, and a ship with a cargo of 7,2 thousand tons of ethanol and a crew, in the form of hostages, is perfect for this.
It should be noted that the ship's crew consists of 20 people who are citizens of South Korea, Indonesia, Myanmar (Burma) and Vietnam. The Iranians, apparently, want to conduct an exchange for $ 7-9 billion, which have been "stuck" since 2018 in South Korean banks at the request of the United States. Moreover, Tehran has repeatedly turned to Seoul with requests to "behave logically and responsibly" and return the money. According to the Iranians, "the behavior of the South Korean government in this matter is not clear," the media concluded.