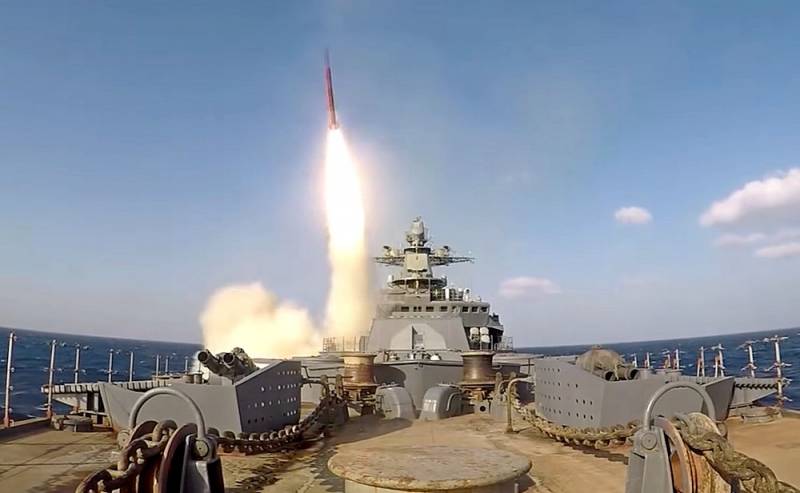 In the course of recent state tests from the board of the modernized frigate "Marshal Shaposhnikov", the anti-ship missile "Uranus" was successfully launched.
The ships of Project 1155, built in the Soviet Union, to which the aforementioned frigate belongs, were initially positioned as a tool for anti-submarine warfare in the open ocean. The latter, acting as part of a squadron, provided reliable protection against underwater threats.
The ship was equipped with 85RU anti-submarine cruise missiles capable of delivering a homing torpedo to a distance of up to 90 km and the Polynom sonar system. At the same time, anti-ship weapons were completely absent on the ship, and the air defense system, although there was, was extremely weak.
The aforementioned shortcomings were compensated by the fact that the ship operated as part of a large formation. However, the days of flotillas have passed and now the emphasis is on universal ships capable of operating both in a group and alone.
As a result of deep modernization, Marshal Shaposhnikov received the Uran anti-ship complex, a universal launcher for the Caliber, Onyx and Zircon missiles, updated radar and electronic warfare systems, and an air defense system reinforced with the Dagger anti-aircraft missile system ".
In total, 12 ships of Project 1155 were built in the USSR. Seven of them still serve in the Russian Navy. After the upgraded Admiral Shaposhnikov returns to service, its colleague, Admiral Vinogradov, will be sent for modernization. Thus, the Ministry of Defense plans to gradually re-equip all ships of this project.