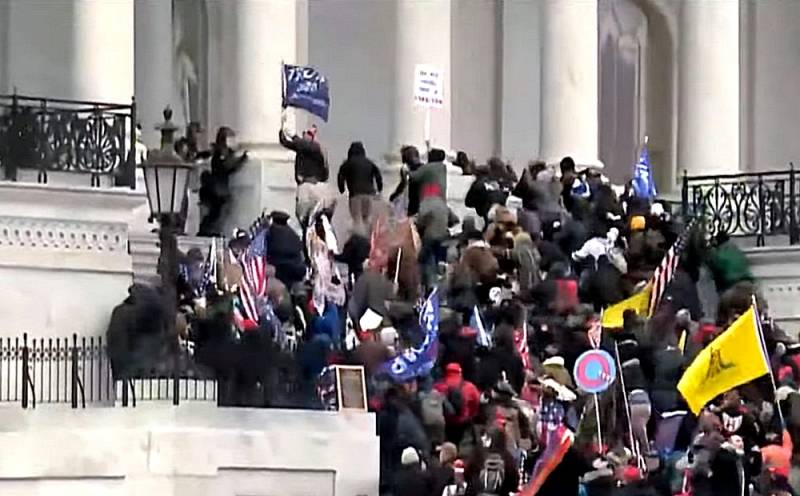 For 30 years, US citizens watched from televisions as protesters from different countries, led by overseas puppeteers, seize government buildings, changing the ruling regimes. In 2021, Americans decided to embody this scenario at home.
On January 6, the so-called Trump March took place in Washington, DC, which brought together tens of thousands of participants. After a speech by incumbent President Donald Trump, during which he rejected recognition of the election results, protesters broke through the cordon around the building of Congress and came close to the doors.
After several skirmishes with the police, the "Trumpists" managed to enter the Capitol.
An alarm was raised in the building, hearings were interrupted, and the evacuation of Congressmen began. US House Speaker Nancy Pelosi called on the National Guard to restore order on Capitol Hill. The mayor of Washington made the same demand. However, the Pentagon refused and rejected the possibility of using armed units.