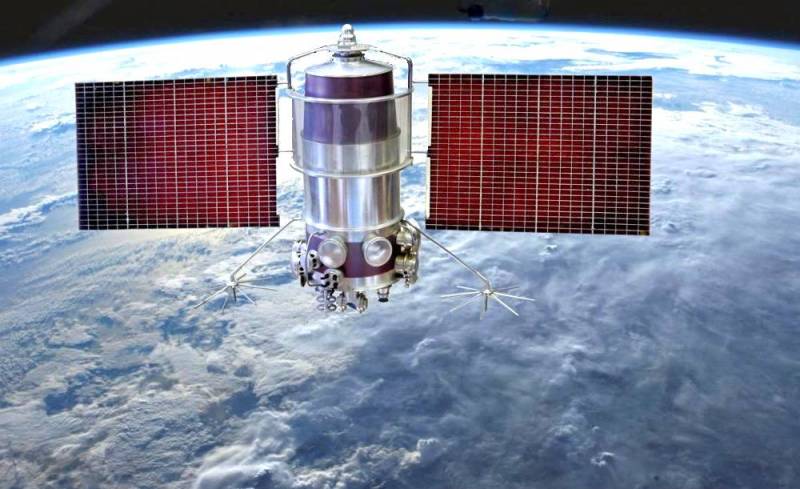 Recently, one nano-figure who boasted that the state gives him so much money that he does not have time to spend, was removed from one nano-position without noise and dust (although he was immediately appointed to another, no less important - now he oversees our relations with the West, and is responsible not for us, but for the West). But today we are not talking about him. Today we will talk about the real conquerors of the nano-space, who, for the very symbolic salaries of the MNS (junior researchers) and the head of the lab, forge a real shield of the Motherland, they don't even have corporate parties, so they sit before the holidays somewhere in their laboratory, remember the old Mendeleev and disperse).
There are hundreds of scientific research institutes and design bureaus in Moscow and the Moscow region. You don't know anything about half of them, you heard something about the other half, but you have no idea what they are doing there. It is generally a mystery to you how you can live on the salary of a researcher and why do they go there? Fools, probably ?! Something like a fool-Perelman, who refused a million dollars. Whether business bankers and show-men, here people have found themselves, do not have time to change shovels for rowing "babos". But today we are not talking about them. Today we will talk about the humble workers of science. Moreover, I will not quote our sources, but the enemy's (they know everything about our "closed" research institutes).
Great-grandchildren of "Katyusha"
About 10 km south of Red Square in the Nagatino-Sadovniki district of Moscow, there is a dull ten-story building that is unlikely to attract the attention of bystanders. Anyone interested in what is going on inside will learn little from the name written on a gold plaque at the entrance: D.I.I. Central Research Institute of Chemistry and Mechanics. Mendeleev (TsNIIHM). At first glance, there is no reason to believe that this has anything to do with the Russian space program. Nevertheless, there is ample evidence in open sources that TsNIIHM has become one of the most important satellite manufacturers outside the Roskosmos structure, specializing in the development of small satellite tellites for military purposes.
The history of TsNIIHM dates back to 1894, when a chemical laboratory was founded in St. Petersburg, which, among other things, studied the possibilities of using a new type of smokeless powder invented by Dmitry Mendeleev, a Russian chemist best known as the creator of the Periodic Table of Elements (well, this is for of our enemies, Mendeleev is known as the creator of the table of elements of the same name, but we also know him as the creator of Russian vodka). In 1931, the laboratory moved to Moscow and acquired the status of a research institute, which in 1937 was named NII-6. Among the products of the institute was a solid fuel based on nitrocellulose, which propelled the infamous Katyusha rockets mounted on trucks used by the Soviet army during World War II (you know, since the sources are hostile, for them our legendary Katyusha infamous, and the Soviet Army did not exist then - there was the Red Army). Because the launchers looked like an organ pipe and the rockets made a howling sound when fired. The Germans nicknamed them "Stalin's Organ" (the Germans were horrified by only this sound, they knew that death would follow, terrible and inevitable, but I digress).
In the decades following the war, NII-6 produced various types of explosives, as well as solid propellants and warheads for various missiles, including the surface-to-air missile that shot down the U-2 reconnaissance aircraft piloted by Gary Powers in May 1960. ... Renamed TsNIIHM in 1969, the institute also participated in the Soviet military space program, producing explosive charges for a co-orbital anti-satellite system known as IS ("Satellite Destroyer"). Explosive charges were mounted on short arrows extending to either side of the interceptor satellite. Between 1968 and 1982, the Soviet Union launched about 20 interceptors under the IS program, with several of them successfully destroying specially launched target satellites.
Like many other Russian companies, TsNIIHM went through difficult times after the collapse of the Soviet Union, switching mainly to civilian production. A new chapter in the history of the institute began in 2005, when TsNIIHM became subordinate to the Federal Service for Technical and Export Control (FSTEC), a department of the Ministry of Defense tasked with "protecting state secrets and countering cyber espionage." This allowed TsNIIHM to enter new areas not directly related to chemistry. Little is known about them, but they may be related to the Russian cyber war program. In October 2019, cybersecurity company FireEye said it had found evidence of CNIIHM's link to malware known as TRITON to disrupt industrial control systems software that allows industrial plants to safely shut down.
The institute's responsibilities were further expanded in 2009 when, according to its website, it became "the Defense Department's leading institute for advanced weapons development, including new types of ammunition, propellants and explosive devices" and began "research in key areas of weapon modernization ". Obviously, this expansion of responsibility also included a key role in top-secret military space projects for orbital inspection, denial of satellites and, possibly, in other areas (by the word "denial" the enemies mean, probably, the destruction / blocking of their satellites, or hiding from destruction / blocking our work). On August 23, 2010 the company received a license (No. 1373K) from the Russian Space Agency for the production of space
equipment
.
Guarding the cosmic borders of the Fatherland
Further, the enemies are already guessing on the coffee grounds. They assume that the bulk of the institute's work related to space is carried out in a subdivision bearing the incomprehensible name of the Applied Mechanics Design Bureau (KBPM). It is headed by Vladimir Verkhoturov, who previously held senior positions at RSC Energia and OAO Gazkom (now Gazprom Space Systems), where he oversaw the development of Yamal communications satellites. KBPM is engaged in what the website literally describes as:
- Development and production of space technology and space materials.
- Development and construction of ground infrastructure for receiving, processing and storing information received from satellites.
- Participation in ground tests, preparation for launch, flight control and use of satellites.
Another subdivision of TsNIIHM is the Research Center for Nanotechnology (Nanotechnology Research Center), headed by Vladimir Turkov. It was founded in 2008 as part of the federal program "Development of the infrastructure of the nanoindustry of the Russian Federation for 2008-2011". One of his areas of research is said to be "advanced rocket and space technology," but no further details are provided on the website.
As you can see, the enemies draw their knowledge from open sources, do not even shy away from job sites, monitor the institute's vacancies in the space industries. They know that TsNIIHM has close ties with a university called the Moscow Institute of Physics and Technology (MIPT), widely known as Phystech. In 2005, MIPT created the Automated Biotechnical Systems division, which in 2016 was renamed into Advanced Technologies for Security Systems. It was headed by Sergei Grigorov, who was the director of FSTEC from 2004 to 2011. While these names do not suggest any connection to the space program, the department is actually part of the University's Faculty of Aerophysics and Space Research (FAKI) and offers several courses related to space. The department, among other things, is engaged in research on "advanced rocket and space technologies", as well as nanotechnology, supporting the activities of the nanotechnology center TsNIIHM. Many students of the department undergo training at TsNIIHM and continue to work at the institute or other organizations of the FSTEC. Another component of the FAKI is the Department of Applied Mechanics, which has the Laboratory of Applied Nanotechnologies (headed by Mikhail Ryazhakov), which was founded simultaneously with the TsNIIHM nanotechnology center and closely cooperates with it.
They get the rest of their knowledge from government procurement sites. From there, they learned that the institute was working on several types of microsatellites and nanosatellites for military purposes, acting as a system integrator, assembling components supplied by various subcontractors into a single node. Further
list
projects.
"Level"
One space project in which TsNIIHM acts as the general contractor is called Nivelir ("Dull Level"), also known by the military designation 14K167. The project officially started on September 30, 2011, when TsNIIHM received a contract for "Level" from a mysterious organization called the State Scientific and Technical Center "Garant" (SSTC "Garant"). Sources on the Internet reveal practically nothing about this organization, except that it was created in 1995 and belongs to the Ministry of Economic Development of Russia. This shows that Nivelir has a completely different organizational base than most traditional Russian military space projects, which begin with the Defense Ministry signing a contract with a company operating under the wing of Roscosmos.
Enemies speculate that Nivelir is a project to build small satellites designed to inspect other satellites in space. So far, Russia has launched 4 such satellites. The first three (announced as Kosmos-2491, 2499 and 2504) were launched as fellow travelers with three communication satellites on the Rokot launch vehicle on 25.12.2013/23.05.2014/31.03.2015, 2519/2/1 and 23/2017/2519. The last two of them met with RB "Briz-KM", which put them into orbit. The fourth was launched together with the Kosmos-14 satellite, which was launched on the Soyuz-150-23V rocket on June 2017, 2521. "Cosmos-2519" with the military index 2018FXNUMX is a product of the Design Bureau NPO im. Lavochkin, known as a manufacturer of scientific satellites and deep space probes. It can be used for remote sensing of the Earth and / or long-range observations of other objects in orbit. The inspector satellite was released from the parent satellite on August XNUMX, XNUMX and was named "Cosmos-XNUMX". Subsequently, he repeatedly carried out rapprochement operations with Kosmos-XNUMX until April XNUMX.
The concern of our enemies is caused by the fact that Kosmos-2521 itself, on October 30, 2017, released a subsatellite (Kosmos-2523), which, according to the Russian Ministry of Defense, "diagnoses the technical condition of the Russian satellite" and "determines whether it can be returned in working condition ". However, shortly after separating from Cosmos 2521, it lowered its perigee by about 100 kilometers and has not approached any other satellites since then, suggesting that it may not have been used for its officially declared purpose. In August 2018, US Assistant Secretary of State for Arms Control Verification Ilim Poblet described his behavior as "inconsistent with anything previously seen from in-orbit inspection or space situational awareness capabilities," and hinted at the possibility that it was may be related to the space weapons development program.
On November 2, 2016, TsNIIHM signed a contract for the "Level" project with the St. Petersburg company NII "Ferrit-Domen". The documentation related to this contract only mentions testing of the "protective coating" without specifying what purpose it will serve. However, it is known that the Research Institute "Ferrit-Domain" produces radio-absorbing materials using thin films of hydrogenated carbon with ferromagnetic nanoparticles. The company's website says the material is intended to "reduce the radio visibility of ground, sea, airborne and space technologies," and mentions its ability to absorb radiation in the optical and infrared regions of the spectrum. The work done by Ferrit-Domain for TsNIIHM is called Levelir-RP, where RP means "radio-absorbing coating". Additional evidence that this work is related to hidden material is the annual reports of the Research Institute "Ferrit-Domain" for 2012 and 2013, which mention the joint work on radio-absorbing materials with TsNIIHM in the framework of the Nota-D research project. The TsNIIHM Nanotechnology Research Center also conducted research on radio-absorbing materials, as evidenced by a patent published in 2014.
The conclusion is that future satellites launched by the Nivelir project are likely to be covered in hidden material, potentially giving them the ability to sneak up on other satellites without being noticed.
"Petrel"
Procurement documents also revealed TsNIIHM's involvement in another top-secret space project known as the Burevestnik, which has a military index of 14K168. There are indications that this project kicked off on September 1, 2011, with the signing of a contract between the enigmatic organization SSTC Garant and the Design Bureau of Mechanical Engineering (NPK KBM), based in Kolomna, south of Moscow. NPK KBM is an arms manufacturer, which, in particular, produces tactical ballistic missiles, anti-tank missiles and portable anti-aircraft missile systems. It is unknown that he has worked on any space projects in the past, making his leading role in this project somewhat mysterious. TsNIIHM joined the project, having received a contract from NPK KBM on September 30, 2011, exactly on the same day when the contract for Nivelir was signed.
Further, the enemies come to the conclusion that the "Level" and "Petrel" are somehow related to each other, since they have a single satellite bus and use the same mono-fuel power plant. I have already written in detail about "Petrel"
here
, I will not repeat myself. I can only say that the enemies are worried for a reason. Here are their conclusions:
"The study of the contractors and subcontractors for the Burevestnik project gives every reason to assume that we are dealing with a new Russian co-orbital anti-satellite system. Prior to that, they developed various ground and airborne anti-satellite systems to disable satellites in low-earth orbits, but Burevestnik's main targets could be satellites in much higher orbits (such as the geostationary belt). Given their small size, one or more Burevestnik satellites can be covertly launched into geostationary orbit along with a larger payload on Angara-5 rockets launched from Plesetsk. At an altitude of 36 thousand km and, possibly using the same hidden material as the Nivelir satellites, they will be impossible (or very difficult) to detect from Earth. Nothing can be said with certainty about how exactly Burevestnik will knock out other satellites, but the history of companies such as TsNIIHM and KB Tochmash does indicate the alleged use of an explosive charge or kinetic weapon, despite the fact that space debris, which they create will pose a danger to Russia's own satellites. "
Another subcontractor of the project is the Precision Engineering Design Bureau named after Nudelman (KB Tochmash) is known as a manufacturer of tactical surface-to-air missiles, as well as space-to-space missiles, a rapid-fire cannon for the Salyut military station and a homing head for the Nudol ground-based anti-satellite system of right ascension. He has been working in this direction since the dense Soviet times. Therefore, the enemies are not blowing cold at all.
"Numismatist"
Another project in which TsNIIHM is a key player is called Numismatist (coin collector). Officially, it started with the signing of a state contract on July 1, 2014 between TsNIIHM and the Ministry of Defense. The subcontractors for the project are the Scientific Research Institute of Television (NIIT) in St.Petersburg and the NIISI im. Sedakov in Nizhny Novgorod. The first is developing some type of television camera for the project, the second space-based ultra-wideband (UWB) radar. UWB radar is probably the so-called noise radar. The main advantage of such radars over conventional ones is their intrinsic immunity to interference, detection and external interference, as well as their ability to perform unambiguous range measurements to relatively close objects in space (from 600 to 6000 meters).
There is some evidence that, in addition to a TV camera and UWB radar, the satellites will be equipped with an infrared camera developed by the State Institute of Applied Optics (GIPO) in Kazan, which is known to have received at least one contract for the Burevestnik. The types of payloads being developed for the project leave no doubt that the Numizmat satellites will perform rendezvous operations in orbit, but it is still unclear if this will be for testing satellites, denying satellites, or other purposes.
Nanosatellites
Nivelir, Burevestnik and Numismatus are likely to be satellites weighing 50 to 100 kg, commonly referred to as microsatellites. In addition, TsNIIHM seems to be working on nanosatellites, which weigh approximately one to ten kilograms. The details are very sketchy. Some of the work appears to have been carried out as part of the Naveska (hinge) research project, which has at least three components.
"Hinge-N"
: a project initiated on December 30, 2016 in accordance with a contract signed between TsNIIHM and MIPT University, according to which MIPT ordered components for Cubesat class satellites from Sputnix, which itself is a manufacturer of nanosatellites.
"Hinge-X"
: project in collaboration with the Chemical-Technological University. Mendeleev (2016–2017), aimed at developing miniature solid-propellant propulsion systems for Cubesat class satellites.
"Hinge-I"
: joint venture with the Institute of Nuclear Physics. Skobeltsyn of Moscow State University (2017), described only as intended to "study the interaction of radiation with matter." The Skobeltsyn Institute specializes in studying the impact of the space environment on satellite materials.
It is unknown what the connections are between these separate research efforts and whether they will lead to the production of real satellites. The purpose of these nanosatellite projects cannot yet be determined, but the hidden nature of the research indicates military objectives. Nanosatellites can be used for a wide variety of military missions, including rendezvous operations.
Conclusion
Available evidence suggests that TsNIIHM was assigned a key role in orbital inspections and anti-satellite defense projects early this decade. Since 2013, four LEO survey satellites have been launched, and at least one more is being prepared for launch. Despite some disturbing reports in the West about the purpose of these satellites, they have essentially done nothing but demonstrate exactly the same capabilities that many more US and Chinese survey satellites have demonstrated since the mid-2000s.
Of great concern is the apparent development of a new co-orbital anti-satellite system (Burevestnik), which will restore the Russian space-countermeasures capabilities that the USSR had and which no other space power has ever had and does not seem to be using at present. This, along with the likely development of many Russian ground-based anti-satellite systems, is a clear sign that Russia is aggressively preparing for a new arms race in space.
Such sad conclusions for the United States were made by the American analyst Bart Hendrix, who has been closely following the Russian space program for the past 25 years. I can't argue with him.