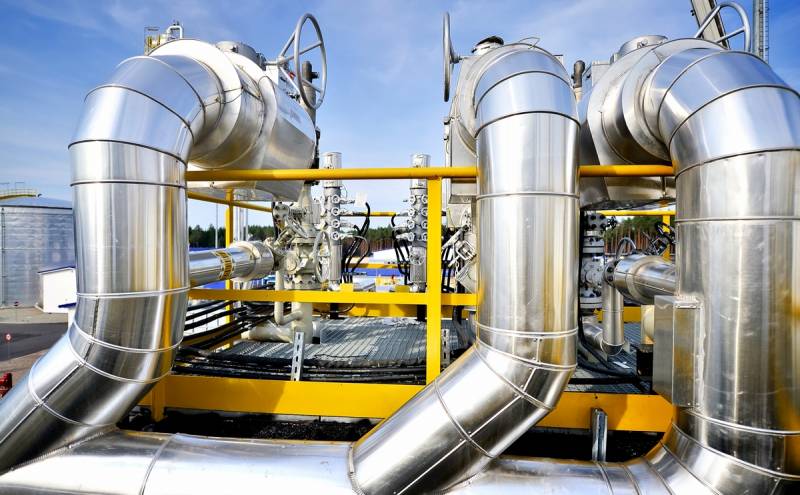 The Russian Federation becomes the main supplier of gas fuel to European countries. On the first day of 2021, Russia launched the Balkan branch of the Turkish Stream to transport gas to Serbia and further to Bosnia and Herzegovina, Hungary and Slovakia. The Croatian edition of Jutarnji list writes about dissatisfaction with the encirclement of Russia with its gas pipelines of the European continent.
The length of the "Balkan Stream" will be 403 km, this pipeline will provide an annual supply of 14 billion cubic meters of gas to Eastern European consumers. Thanks to the Balkan branch of the Turkish gas pipeline, the volume of gas supplies to Serbia will double.
This energy project is important for Russia both economically and politically. With its help, the Russian Federation is trying to counteract US measures to flood Europe with its expensive liquefied gas and increase the dependence of Europeans on Russian fuel. The opening of the continuation of the Turkish Stream is also very opportune in the conditions of the complication of the situation around Nord Stream 2 due to the scandal associated with the attempt on the life of the leader of the Russian non-systemic opposition Alexei Navalny and the sanctions restrictions imposed thereafter.
If Russia implements these two ambitious plans in the south and north of Europe ... it will become the main gas supplier to the Old Continent
- believes Jutarnji list, expressing dissatisfaction with a number of European elites that Russia is surrounding Europe with its gas pipelines.