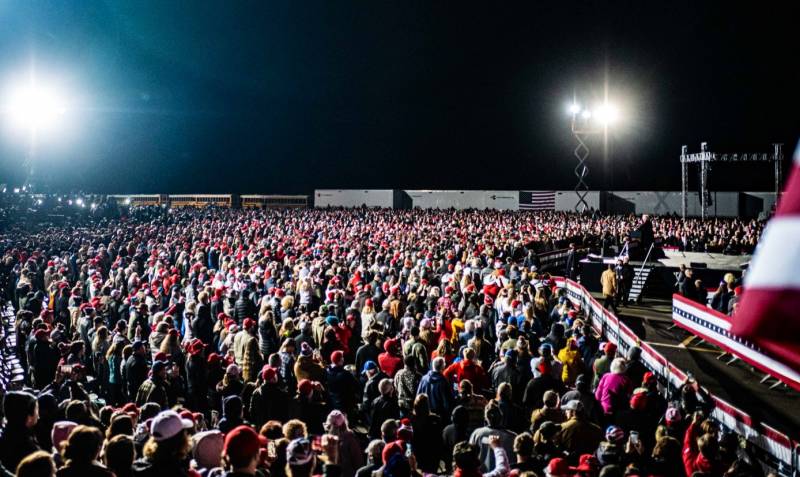 On Wednesday, January 6, US President Donald Trump will speak outside the White House in front of his supporters who disagree with the results of the presidential campaign on November 3, 2020. This was announced on Tuesday by the election headquarters of the Republican president.
On Twitter, the American leader said that the performance would begin at 11:19 local time (XNUMX:XNUMX Moscow time). He called on his fellow citizens to consolidate and wrote about his desire to see a "huge crowd" of people.
On Wednesday, a joint meeting of the Senate and the House of Representatives of the American Congress will take place, at which it is planned to approve the results of the elections held in the country. It is expected that this will happen against the backdrop of numerous demonstrations that disagree with the actions of the authorities and defend the thesis of the theft of Trump's votes during the presidential election.
Washington is on the verge of clashes, as their opponents, expressing support for newly elected Democratic President Joseph Biden, can also hold their actions.
In order to ensure security measures, the police have previously closed off road traffic in central Washington, and to suppress the "Trump March" the authorities have brought in the National Guard. On Monday, the mayor of the American capital urged local residents to avoid being in the city center.
On Tuesday, January 5, rallies in support of the current head of state have already begun in the US capital.
Washington is flooded with people who don't want an election victory stolen by inspired radical left democrats
- said Trump on Twitter.