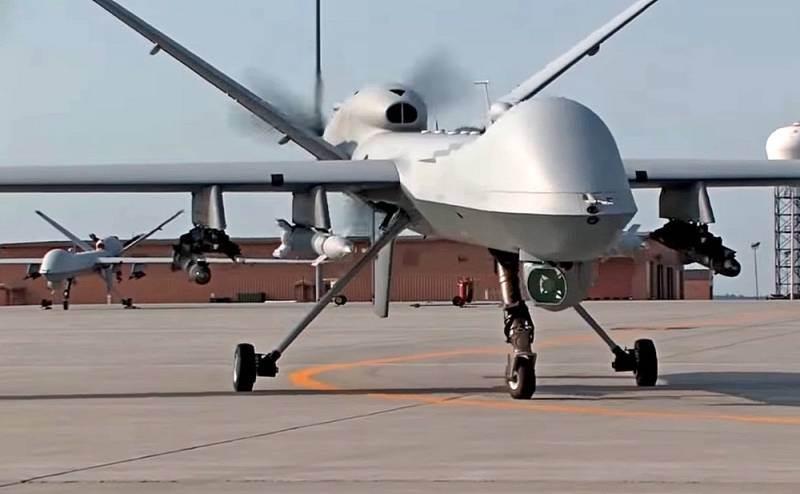 The United States Air Force has deployed personnel and reconnaissance and strike drones MQ-9 Reaper in Romania at an airbase near the town of Campia Turzii. This is stated in the communiqué of the United States Air Forces in Europe - Air Forces Africa.
It should be noted that the Pentagon's defense budget for 2021 (started on October 1, 2020) provides for the direction of $ 130,5 million for the modernization and expansion of the mentioned air base to accommodate a large contingent of the US Air Force. It is the largest US investment in infrastructure in other countries. The Americans are planning to turn this facility into a large hub for operations in Southeast Europe and the Black Sea region.
A modern airspace control and air traffic control system will be installed at the base. It will be able to receive most types of aircraft available to NATO countries. The main task of the base is to "contain Russia", but the threat to Transnistria, around which unfavorable events are unfolding, should not be ignored either.
The United States Air Force deployed MQ-9 Reaper and about 90 personnel at 71st Airbase in Campia Turzii, Romania to conduct intelligence gathering, surveillance and reconnaissance in support of NATO operations
- clarified in the command of the US Air Force in Europe and Africa.
Armenian-born General Jeffrey L. Harrigian, who took command in May 2019, said the deployment of the drones "reassures allies and partners" while pointing to adversaries that the United States is ready to respond "to any threat that emerges."
Note that recently the US Air Force RQ-4 Global Hawk strategic reconnaissance drone
committed
"Voyage" practically along the entire western border of Russia, arranging a check of the combat readiness of the air defense system of the Russian Federation. He flew in from Sicily (Italy). It will now be much easier for the Americans to use their UAVs, given the base in Romania and Ukraine's vast airspace.