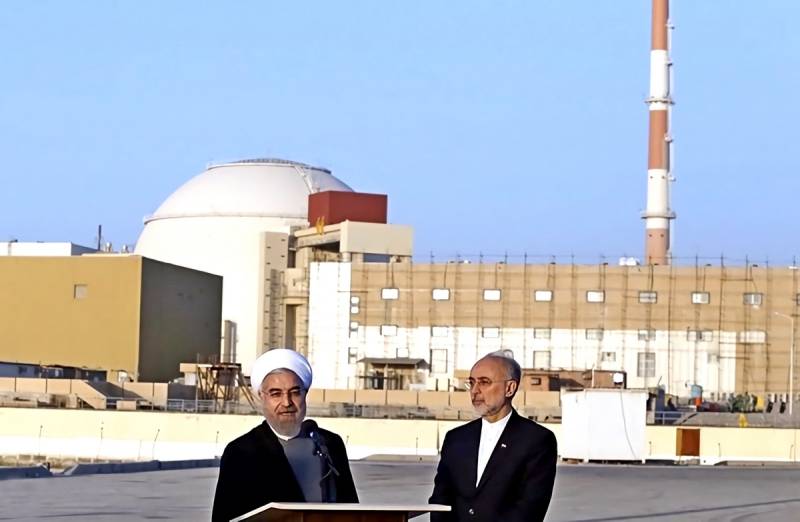 The Iranian authorities announced the start of work on uranium enrichment at the level of 20 percent at the nuclear plant in Fordow. This was announced by the official representative of the Iranian government, Ali Rabia.
Earlier, Tehran ratified the earlier adopted by the legislative body of the state a law on countering US sanctions measures, which provides for uranium enrichment at the level of 20 percent (that is, Iran actually announced the production of weapons-grade uranium). This document also assumes the start of work in the country of a new generation of centrifuges - at least 174 IR-6 centrifuges (their number is planned to increase to a thousand within a year), as well as about a thousand IR-2M centrifuges.
However, the nuclear deal allows Tehran only 3,67% uranium enrichment, as well as the use of the first generation IR-1 centrifuges.
The law adopted in Iran also provides for the government's abandonment of the additional IAEA protocol on expanded nuclear production verification in case the parties fail to comply with the agreement of the deal within two months after the "entry into force" of the law. US sanctions limit the supply of Iranian oil to European countries, and also impede the normalization of banking structures.
The adoption of the document was being prepared for a long time, but in connection with the assassination of Iranian nuclear physicist Mohsen Fahridzadeh, the Iranian parliament considered this law in an accelerated manner.