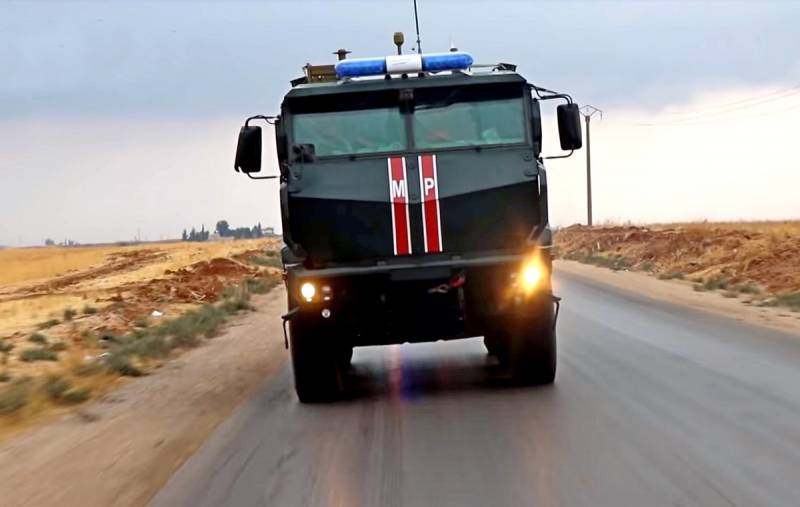 The Russian army occupies territories in northeastern Syria, where US soldiers were until recently. So, in the regions of the provinces of Haseke and Raqqa, displacing the Americans, the units of the Russian army entered the Pentagon bases. Pro-American Kurdish units are trying to prevent the Russians, but the Russian Federation keeps what is happening under control.
Servicemen of Russian combat units continue to ensure the safety of the functioning of important transport communications of the SAR, including the M4 highway, providing military escort of civil
equipment
from Ain Issa to Tel Tamr and vice versa. So, already this year, the Russians ensured the safe movement of 145 vehicles and 235 people on this road.
Russian soldiers are making efforts to stabilize the situation in northern Syria. Kurdish militant groups acting in the interests of American interests have attempted to thwart Russian servicemen, but their efforts have been unsuccessful. The actions of the Russian army find a response and understanding of local residents.
We used a bypass road through Raqqa, which took 12-13 hours, while the M4 takes no more than three. The road is very good, no problem, everything is fine
- said the driver named Muhammad Shamsiddin.
The Russians also use the M4 highway to overcome the humanitarian crisis that has developed in the north-eastern part of Syria - it delivers medicines and humanitarian aid to the Haseke province.