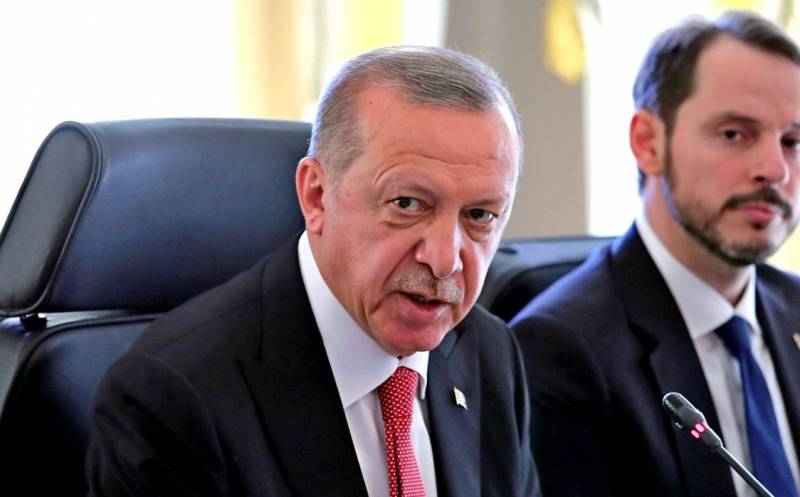 Turkish and Pakistani authorities discuss at the highest level the transfer of nuclear weapons to Ankara
of technologies
, which is causing concern to the Indian media. According to Zeenews experts, in order to implement his geopolitical plans, Turkish President Recep Erdogan drew attention to nuclear weapons.
On December 22-23, 2020, a regular meeting was held within the framework of the Turkish-Pakistani High-Level Military Dialogue Group (HLMDG), during which, in addition to cooperation in the field of the defense industry, the nuances of the exchange of nuclear and missile technologies between Turkey and Pakistan were discussed. According to sources, during secret negotiations, Erdogan personally asked the commander-in-chief of the Pakistani army, General Bajwa, to share nuclear technologies with Ankara, to which the Pakistani side agreed.
Erdogan has long openly stated his stake on nuclear weapons and does not hide it.
Some countries have nuclear missiles, why can't we have them? I cannot accept this. Israel is next to us and it scares us
- said the Turkish leader back in September 2019.
According to Zeenews, Islamabad has long been engaged in the illegal trade in nuclear weapons technology, and Ankara is promoting this criminal business. According to some media reports, Turkey may have a large number of nuclear centrifuges produced in Pakistan.
The next HLMDG meeting is scheduled for 2021, and insiders report that both countries have committed themselves to meeting certain goals by that time.
According to the publication, Erdogan considers the nuclear and missile forces of Pakistan as an important tool for realizing his geostrategic aspirations. The bilateral exchange of defense technology and military-industrial equipment makes peace in the region fragile and unstable.