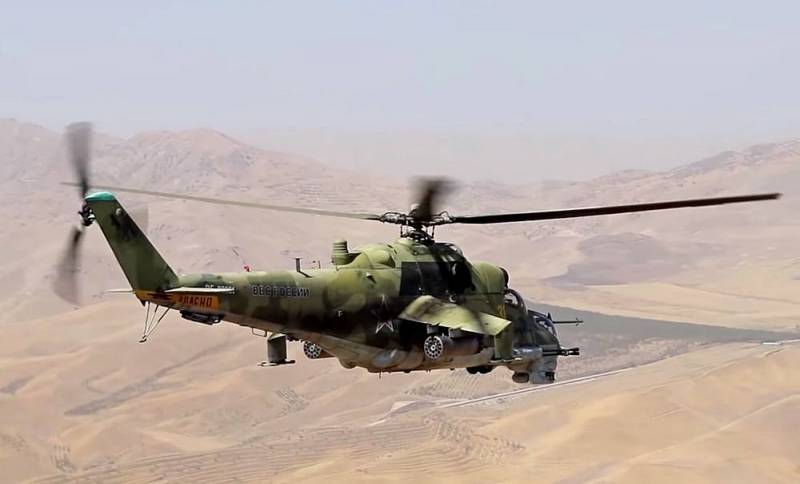 The case of the Mi-9 helicopter of the Russian Aerospace Forces attacked on November 24 last year on the Armenian-Azerbaijani border was re-qualified by Russian investigators for a more serious article - premeditated murder (part 2, article 105 of the Criminal Code of the Russian Federation). Initially, the perpetrators were charged with a crime under Article 351 (death by negligence), punishable by up to 7 years in prison. Reported by the agency
Interfax
.
According to an informed source, now the punishment for the committed crime can include life imprisonment. Moscow's statement on the deliberate destruction of the Russian helicopter by the Azerbaijani side was adopted following the results of earlier investigative actions.
It is difficult to say how long the investigative measures will take. The investigation of the incident is made difficult by the fact that the suspects in the attack on the Mi-24 are in another state. The case is being handled by lawyers based at the Russian military base in Gyumri, Armenia.
A Russian Mi-24 helicopter was shot down over Armenian territory outside the zone of military conflict, two soldiers of the Russian Armed Forces were killed, one was wounded. The Mi-24 accompanied the base convoy near the Yeraskh settlement near the border with the Nakhichevan Autonomous Republic, which is part of Azerbaijan. On the evening of November 9, Russia, Azerbaijan and Armenia signed a trilateral agreement to end the military confrontation in the NKR.