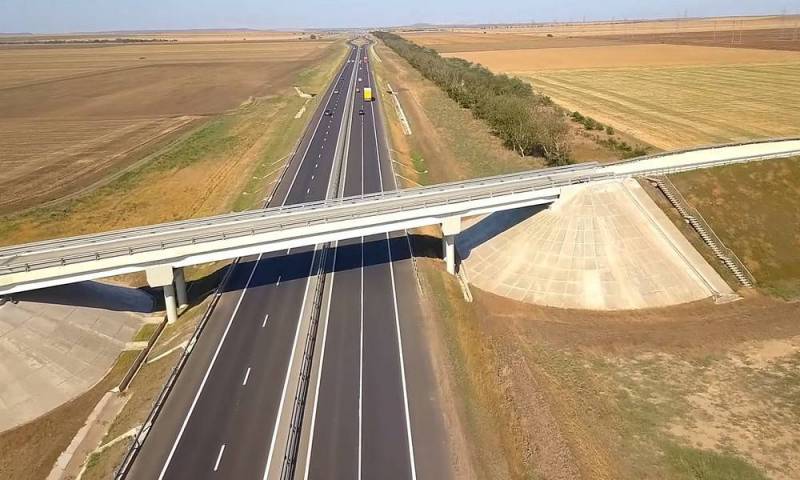 So 2021 has come. Despite the fact that his predecessor became a real test for the whole world, many important positive events took place in our country.
It should be noted that Russia does not intend to slow down and this year we will have a lot of interesting things.
In particular, the completion of the first stage of development of the "Eastern Test Site" is expected, which implies a set of measures to expand the capacity of the country's two largest highways - BAM and Transsib. In addition, this year will be marked by the construction of a desalination plant in Crimea, which will be the first project of its kind for Russia.
In Buryatia, it is planned to put into operation a radio telescope, which will allow studying the processes taking place in the sun's corona. Construction of an LNG plant will begin in the Khabarovsk Territory, and the first two production lines will be commissioned at the Amur plant.
The operation of the sixth power unit with a VVER-1200 reactor will begin at the Leningrad NPP.
The next "additions" await the defense industry. In 2021, it is planned to adopt the S-500 "Prometheus" air defense system. The Zircon hypersonic missile, the Athlete armored car, the K-16 armored personnel carrier, and the K-17 wheeled BMP will go for state tests. The construction of the Voronezh radar station is to be completed in the Komi Republic.
A lot of interesting things await us on the water. In 2021, it is planned to put into operation the icebreaker "Siberia" (project 22220), launch the first cruise liner "Peter the Great" since the times of the Soviet Union, and also begin construction of two submarine cruisers "Borey-A" and the first of six corvettes of the project 20380 and 20385.
The aircraft industry will be marked by the beginning of flight tests of an aircraft with a superconducting engine, admission for state tests of the Tu-160M ​​bomber, as well as testing the power plant for the promising PAK DA.
The long-awaited MC-21-300 airliner should go into production, and the second prototype Il-114-300 with an updated fuselage will make its maiden flight.
In addition, in the Arctic, an unmanned atmospheric satellite "SOVA" will rise into the sky on an electric drive, and the first test launch of an "air-to-air" missile will be made from the "Okhotnik" UAV.
As for space, 2021 rocket launches are planned for 30. The delivery of two tourists to the ISS is expected at the end of the year. And, of course, the most important thing is the launch of the automatic interplanetary station Luna-25, which will initiate the Russian lunar program.