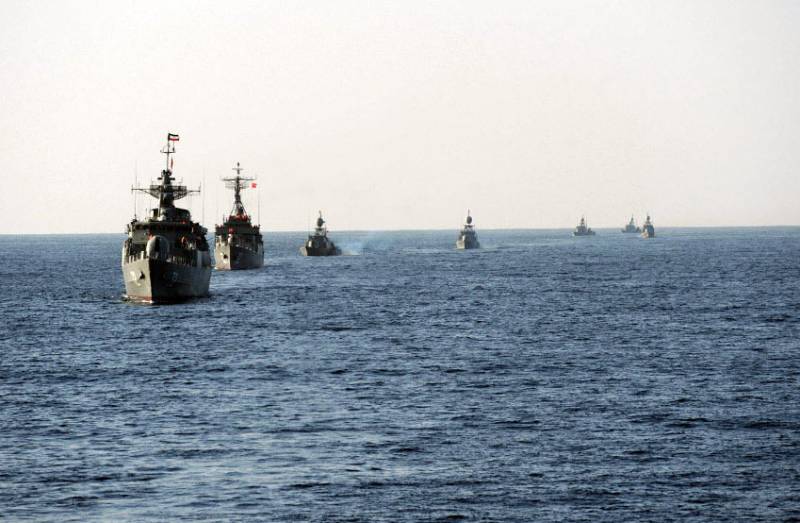 Data from satellites monitoring the situation over the Persian Gulf indicate large concentrations of Iranian naval forces in this region. Unidentifiable surface objects are moving towards the US aircraft carrier group. The increase in the number of warships in the area is becoming increasingly alarming.
Judging by the number of ships involved, we are talking about Iranian high-speed boats, of which the country is in service with several hundred units. These boats are armed with large-caliber machine guns and multiple rocket launchers.
Tehran is conducting large-scale exercises in the event of a war with the United States, and satellite data indicate a concentration of Iranian naval forces in the Persian Gulf. Washington, in turn, decided not to withdraw the aircraft carrier "Nimitz" from the region after some threats from Iran against US President Donald Trump and other officials - said the head of the United States defense department Chris Miller.
Nimitz will remain in post in the US Central Command area of ​​operations
- indicated in Miller's message, his words are quoted by RBC.
On Saturday January 2, CNN sources reported an increased concentration of Iranian naval forces in the Persian Gulf. According to experts, the activity of the Iranian fleet is associated with the anniversary of the assassination of the Iranian major general and head of the elite IRGC unit Qasem Soleimani, destroyed by the US special services at the Baghdad airport on January 3, 2020.