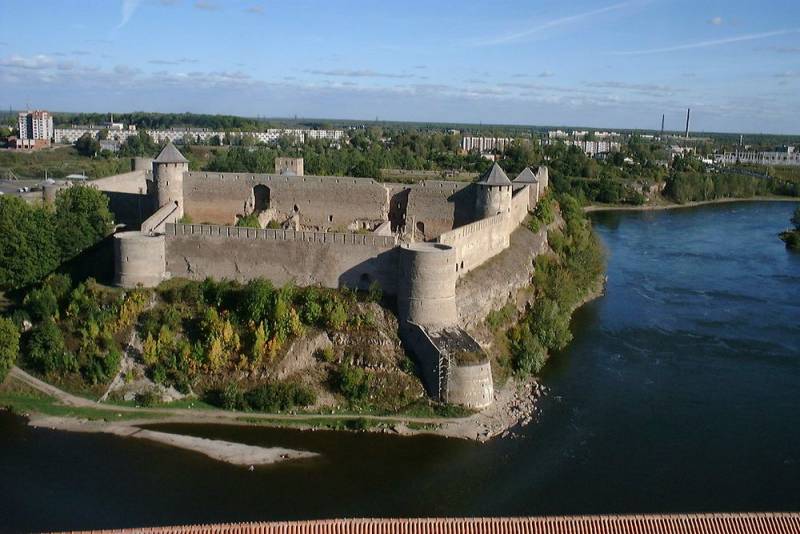 Christmas
appeal
the speaker of the Estonian parliament, Henn Põlluaas, in which he actually made territorial claims against Russia, was met with disapproval in Russian society. Such an unfriendly statement made by a person of such a level, and even a country that has a common past with the Russian Federation, simply could not be ignored and ignored.
According to Põlluaas, the Tartu Peace Treaty of 1920 is still valid. Therefore, a part of the Pskov region and the right bank of the Narva River in the Leningrad region, which Tallinn returned to the RSFSR in 1944, must belong to Estonia. In Russia, they strongly disagree with this point of view.
Changing the borders between Russia and Estonia is impossible. This is directly stated in the Constitution of the Russian Federation.
- reported
RIA News"
Senator Sergei Tsekov.
A member of the Federation Council committee on international affairs stressed that Põlluaas's words do not contribute to the development of relations between the countries. He recalled that if it were not for the will of Russia, then there would be no Estonia now.
Leonid Slutsky, the head of the State Duma's international affairs committee, is confident that Põlluaas's statement is intended for the Estonian audience, but it will in any case affect Moscow's attitude to Tallinn. He recalled that the agreement on the border between Russia and Estonia has not yet been ratified.
Põlluaas is stepping on the same rake and throwing the situation back 16 years when, after 11 years of negotiations, it was possible to agree on a border line and sign a border treaty. The consultations resumed only in 2012 and ended in 2014 with the signing of a new agreement
- clarified Slutsky.
Deputy Director of the Institute of History and
policy
Moscow State Pedagogical University Vladimir Shapovalov also commented on what the Estonian said. He believes that the voiced claims are unfounded.
There are no historical or legal grounds for Estonian claims. An appeal to history in this case is generally inappropriate
- he specified
RT
, adding that the international community itself must condemn such claims.
The head of the Leningrad region, Alexander Drozdenko, suggested that Estonians not use historical memory selectively. He invited them to recall other historical moments. For example, finding the Chud land as part of Russia, the Russian Empire or the period of the USSR.
We must not forget that the Ivangorod fortress was also built by Ivan III against the Swedes (not Estonians)
- he summed up in the Telegram channel.