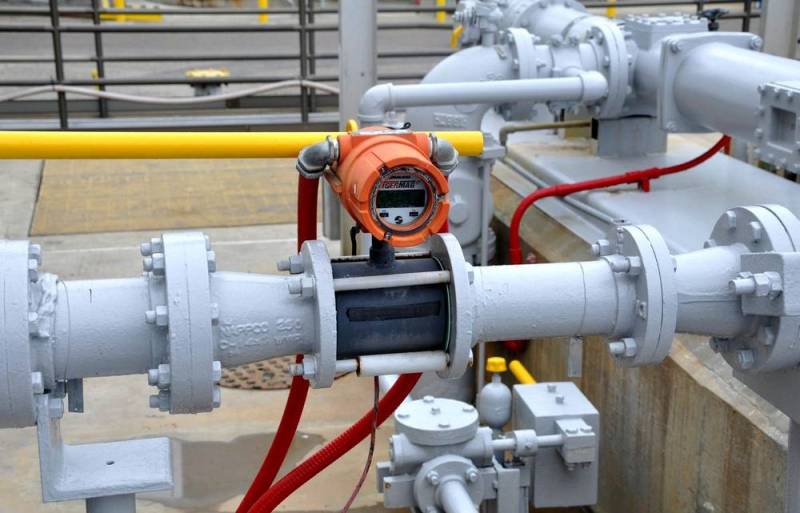 In 2020, the Ukrainian LLC GTS Operator of Ukraine pumped 55,8 billion cubic meters to Europe. m of Russian gas, which is 38% less compared to 2019. This is stated in the official message-report of the OGTSU, published on the company's website.
At the same time, the transportation of gas from the EU countries to Ukraine ("virtual reverse", as it was called by the company) amounted to 15,9 billion cubic meters. m, which is 12% more compared to the previous year. This is 27% higher than the average for 2016-2018.
The key factors behind the decrease in transit volumes to Europe are: the launch of new gas pipelines bypassing Ukraine and a decrease in demand for "blue fuel" in the EU due to significant gas reserves in European UGS facilities
- indicated in the communique.
It is specified that the agreement with PJSC Gazprom provides for the reservation of facilities in the amount of 65 billion cubic meters. m (178 million cubic meters / day) in 2020 and 40 billion cubic meters (110 million cubic meters / day) in 2021-2024. At the same time, in 2020 the transit of Russian gas turned out to be 14% less (or 9,2 billion cubic meters) than stipulated in the document. However, the Russian gas giant regularly transfers money for the entire volume of ordered capacities under a "download or pay" contract.
Thus, Gazprom pays for the transit of 65 billion cubic meters. m, although the real pumping is much lower. Moreover, at the beginning of 2020, the average daily transit volume was 153 million cubic meters. m / day, and by the end of the reporting period increased to 183 million cubic meters. m / day.
In 2020, OGTSU completed its main tasks by 100%. OGTSU today is a reliable support for the state, and the Ukrainian GTS is an integral and important part of the energy stability and security of Europe
- said the head of the company Sergey Makogon.
In turn, the head of Naftogaz of Ukraine, Andriy Kobolev, said that the country earned about $ 2020 billion in 2 from gas transit. This is significantly less than in previous years.
Note that the OGTSU slogan "We transport the energy of independence" best describes what is happening. Launching new
gas pipelines
in the Balkans (continuation of the Turkish Stream) and the inevitable commissioning of Nord Stream-2 in the Baltic will further collapse Ukrainian transit and worsen Ukraine's position as a transit country.