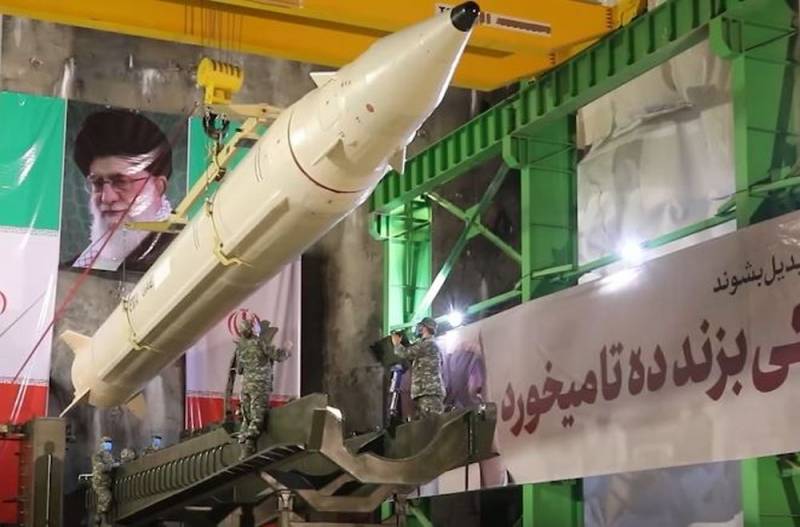 Another animated video of "Iranian retaliation" for the murder by the Americans of General Qassem Soleimani in Baghdad on January 3, 2020 has appeared on the Web. In the cartoon, the Iranians showed the launching of a missile strike and the destruction of an American military base.
It should be noted that animation has long and everywhere become one of the tools of information warfare and propaganda. Iran is no exception. In this country, similar products are regularly produced. Over the past 40 years, the United States and its allies have provided a pretext for this, systematically threatening Iran with war and killing famous Iranians.
At the same time, another interesting video appeared on the Web. It shows an Iranian underground missile base with weapons systems available there. For example, it shows the Emad ballistic missiles that came from Iran in 2015. They are a further development of the liquid-fueled Shahab-3 rocket. The range is 1,7 thousand km, the weight of the warhead is 750 kg, and the firing accuracy is 500 m.
With these videos, Iran demonstrated its ability to deliver a lightning strike. The video shows tunnels filled with deadly weapons. Of greatest interest is the rail system, which allows missile launches with minimal delays.