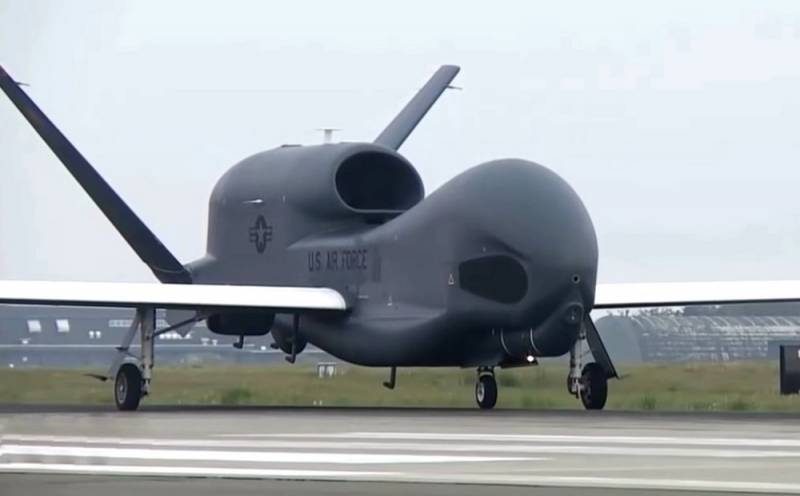 On New Year's Eve from December 31, 2020 to January 1, 2021, the US Air Force RQ-4 Global Hawk strategic reconnaissance drone made a "voyage" along almost the entire western border of Russia. An American drone checked the combat readiness of the Russian air defense system.
Air navigation resources impartially recorded the entire path taken by the drone. He took off from the Italian base Sigonella ("Sigonella") in Sicily, which is actively used by the NATO military, including the United States. About 40 American aircraft and large drones are based there, targeting the western, southern and southwestern borders of Russia.
First, the drone flew over Greece, Bulgaria and Romania, and then entered the airspace of Ukraine, no less friendly for it. After that, he proceeded through the Polish sky to the Baltic countries, alternately flying around Estonia, Latvia and Lithuania in the immediate vicinity of the territory of the Russian Federation and Belarus.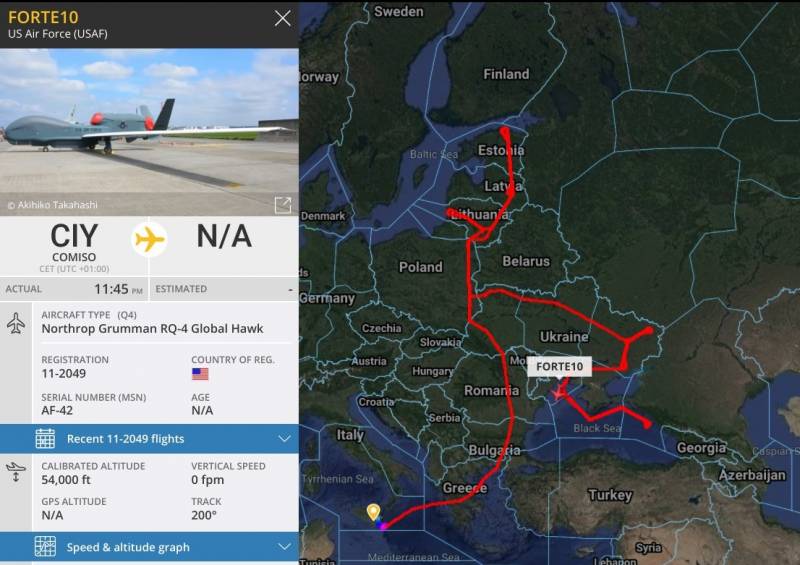 After that, the drone returned to Ukraine and flew around its northern, eastern and southern borders, keeping as close as possible to the borders of Belarus, Russia and the republics of Donbass. Over the water area of ​​the Odessa Gulf, he made a U-turn and began flying around the coast of the Crimea, along the Russian maritime border on the Black Sea.
Then the drone moved along the coast of the Russian Kuban and in the Sochi area made a U-turn to return to the base. Many users noticed that the drone for some reason disdained to fly into the friendly airspace of Georgia, where it had regularly visited before.
It should be noted that such drones can fly at a range from 22,8 thousand km to 25 thousand km, depending on the modification, while being in the sky for up to 36 hours. One hour of flight of such a device costs $ 24 thousand, and the drone itself costs $ 140 million (excluding R&D costs) in 2014 prices.