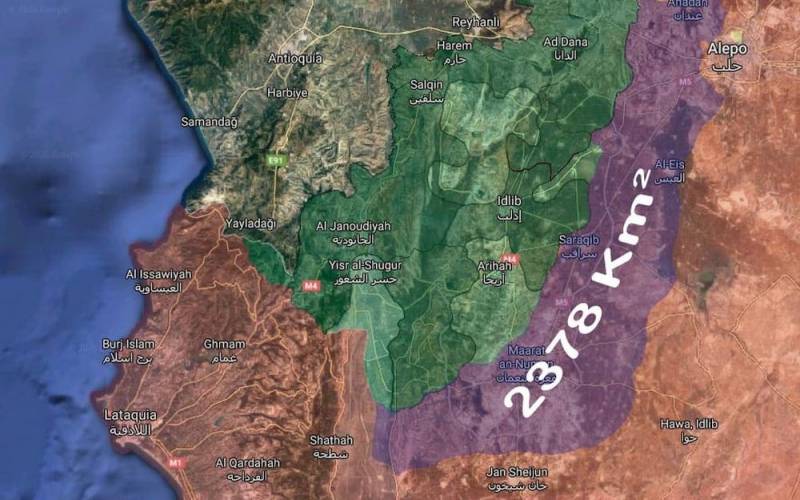 In 2020, the Syrian Arab Army has made some progress in liberating its territory from jihadists. CAA's achievements are clearly visible in the Greater Idlib region, which includes the lands of four Syrian provinces: Aleppo (Aleppo), Latakia, Hama and Idlib.
During the specified time, the CAA managed to take control of an area of ​​2378 square kilometers in the northwestern part of the country. After that, Ankara began to remove Turkish "observation posts" from the lands liberated by the Syrians, recognizing the increased power of Damascus.
At the same time, significant territories in the east and north-east of the country are still under the control of US troops, and ISIS terrorists (an organization banned in Russia) have again appeared in the Syrian desert. Half of northern Syria is occupied by Turkey, and some of the Kurds are seeking the creation of an independent Kurdistan.
All of this suggests that the situation in Syria remains difficult. For example, on New Year's Eve, January 1, 2021, a jihadist group
attacked
to the post of the Russian military police in the province of Raqqa.
Therefore, in the coming 2021, I would like to wish the Syrians a speedy victory over the jihadists, an end to the occupation of a part of the country by the Turkish and American military, a solution to the "Kurdish issue" and the onset of the long-awaited peace.