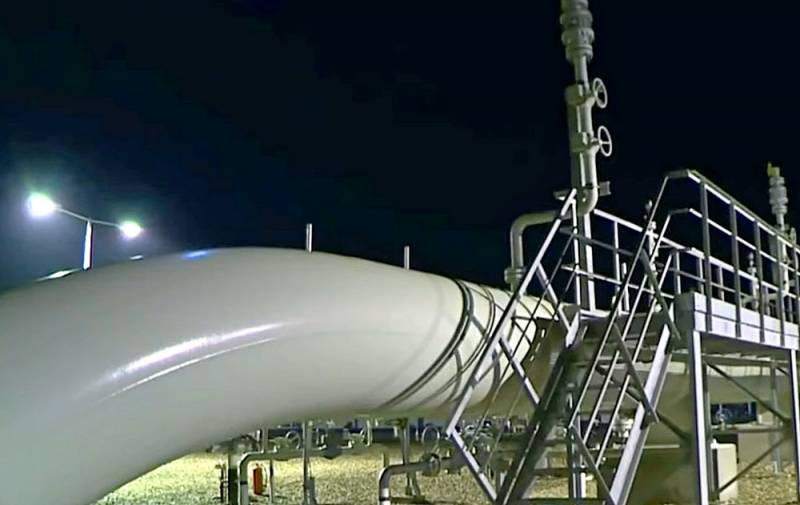 On January 1, 2021, Serbia began receiving natural gas through the extension of the Turkish Stream main pipeline, which runs along the bottom of the Black Sea, as well as the territories of Turkey and Bulgaria. Prior to this, the "blue fuel" in this Balkan country came in transit through Hungary and Ukraine.
Serbian media showed how the country's President Aleksandr Vucic personally launches the start of the supply of raw materials through the Kireevo-Zaicar gas acceptance and delivery point on the border with Bulgaria. For Serbia, this is an incredibly significant event that will allow modernizing
the economy
country.
Serbia has received an alternative gas supply option and is no longer dependent on Ukraine. In addition, the route is much cheaper, since Hungary sometimes demanded up to $ 70 for the transit of 1 thousand cubic meters of gas, and the price through Bulgaria will be from $ 12 to $ 14
- informed
RIA News"
regional energy expert Elitsa Putnikovich.
The purchase price of raw materials for Serbia is $ 155 per 1 cubic meters of gas. 13,88 billion cubic meters of gas per year will be pumped through the country. Now Serbia itself is turning into a transit country.
It will be able to rebuild its own energy sector, and coal will be replaced by gas, improving the environment. Gazprom Energoholding is already constructing a thermal power plant in Pancevo near Belgrade, and similar projects exist in other regions. Gasification of the south of the country will be carried out. In the north of the country (in the province of Vojvodina), construction of new production facilities is underway, which will be very useful for gas.
Serbia spends a little over 2 billion cubic meters of gas a year, but in the future the consumption will increase to 4 billion cubic meters of gas. This volume will be sufficient for new connections, industrial zones and supply of private households
- the expert clarified.
Initially, up to 15 million cubic meters of gas will be supplied per day, while Serbia in winter consumes up to 12 million cubic meters of gas daily. This means that we will get enough for supplies to Bosnia and Herzegovina through the existing gas pipeline in Sarajevo, and then it is planned to build another branch to Banja Luka
- explained the expert.
We remind you that back in December 2019, the Serbs completed the construction of a 402 km section of the pipeline and compressor stations on their territory. December 25, 2020 Serbia, after the completion of work in Bulgaria,
held
successful tests of your site. Now that the continuation of the Turkish Stream is operational, Russian gas can freely flow to Europe through Serbian territory.