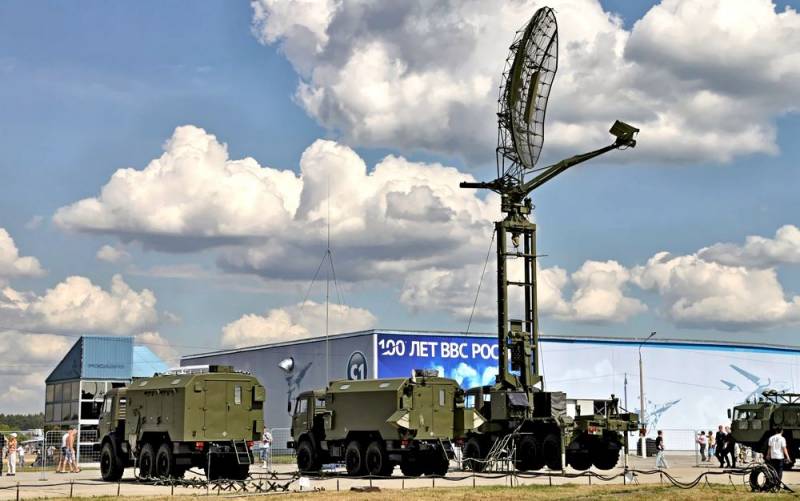 In the suburb of Deir ez-Zor at the airfield of the Syrian Air Force, the newest Russian radar "Casta-2E2" (39N6) was spotted. She accidentally got into the frame on December 30, 2020, when Iranian journalists filmed a report and took a selfie during the rotation of the pro-Iranian forces using the An-72 multipurpose aircraft, which arrived from Iran.
The top of the indicated radar is visible in the picture. She looks out behind the plane and it is simply impossible to confuse her with any other.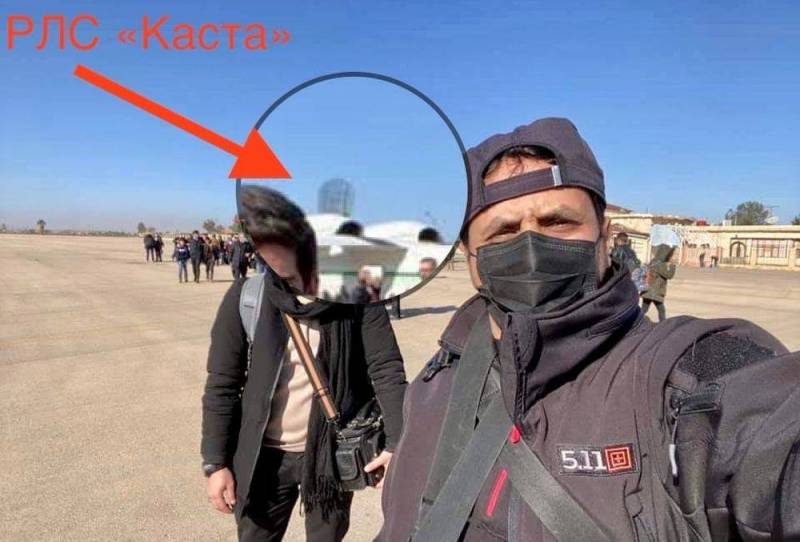 "Casta-2E2" is a Russian mobile three-coordinate radar station of the decimeter range of circular view of the standby mode. It is designed to control airspace and provide coordinates for air defense and air force. In addition, it can also be used as an air traffic control radar at airfields without a control infrastructure. The field of view of this radar is 150 km.
Note that it was at this airfield that the famous Syrian general Issam Zahreddin held the defense, who was completely surrounded for three years, repelling attacks by ISIS terrorists (an organization banned in Russia), their jihadist allies and pro-American Kurds. As for this radar station, it will undoubtedly ensure a calm air situation in the territories adjacent to Deir ez-Zorau and will not allow "unknown aircraft" to bomb the Syrian city of strategic importance.