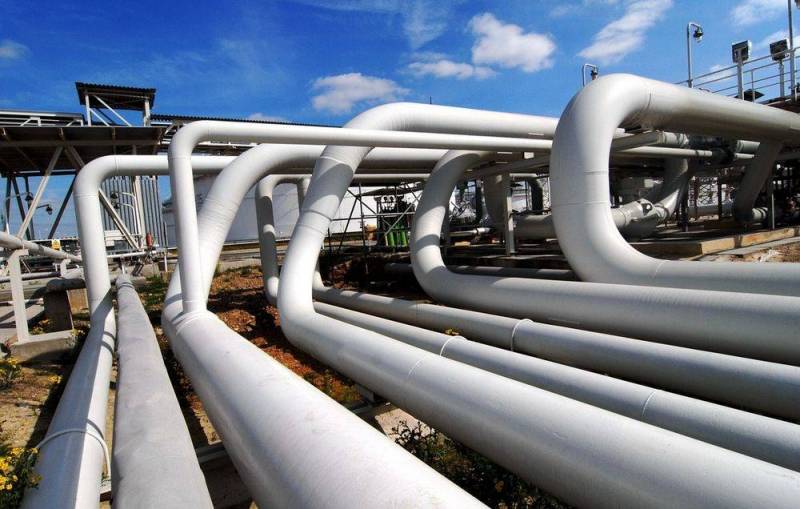 The idea of ​​a full-fledged modernization of the gas transportation system of Ukraine is difficult to take seriously, since in this case the transit component of the system can be cut into scrap metal. This opinion was expressed by Igor Yushkov, an expert at the Financial University under the Russian government. The expert thus commented on the plans of Sergei Makogon, General Director of the Ukrainian GTS Operator, to abandon Russian equipment within five years.
According to Yushkov, the reason for such statements by officials is the next increase in gas prices in Ukraine. When gas prices rise in Europe, the same thing happens in Ukraine, but if European prices go down, gas fuel does not become cheaper for Ukrainians. At the same time, the authorities declare the need to modernize the GTS and withdraw from there "enemy" equipment as a means to solve all problems.
"Cutting for scrap metal" is the only way out, Yushkov believes, since nobody will need the Ukrainian gas transportation system. It will not be possible to sell it cheaply to foreigners, since in this case Ukrainian
politicians
accused of treason. And no one will buy it at a high price.
The status quo will remain in this issue, and its owner, GTS Operator, will earn money on it for a couple of years.
- the expert suggested to the newspaper
LOOK
.
On his Facebook page, Makogon wrote with regret that a large number of gas pumping units of the Ukrainian GTS were created in Russia in the 70s and 80s of the last century, and proposed to completely abandon the equipment of the Russian Federation in order to end dependence on the eastern neighbor.