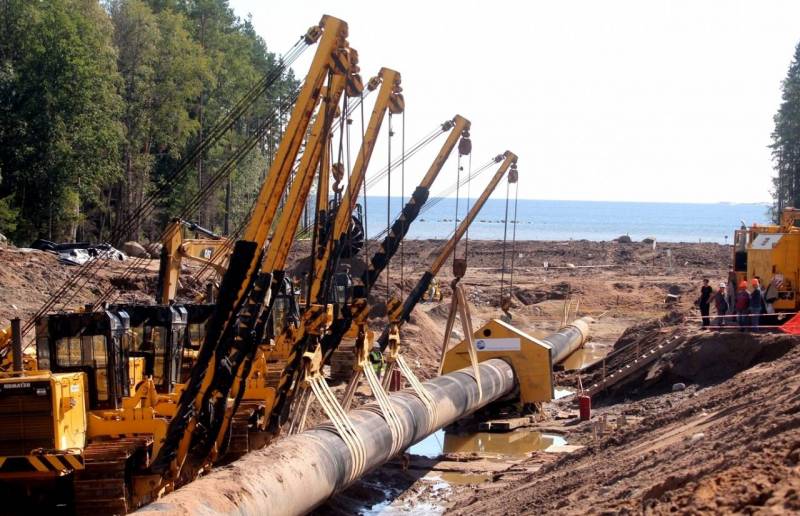 On December 25, Serbia successfully tested a section of the Turkish Stream pipeline transporting gas from Russia through Serbian territory and further to other European countries. According to the country's President Alexander Vucic, the gas pipeline will be fully operational on December 30. The BRICS information portal writes about Serbia's transformation into an important European gas hub.
With gas supplies through Serbia, the Balkan countries participating in the project receive a number of advantages, including energy security, the ability to purchase inexpensive "blue fuel" and additional tax revenues. The length of the pipeline running through Serbia is 403 kilometers, it starts from Zajecar on the Bulgarian border and stretches to Khorgosh near the border with Hungary.
Serbia itself will benefit greatly from becoming a regional gas distribution center by strengthening its
economic
and geostrategic positions. What can not be said about Ukraine, which does not want to cooperate with Russia and thus refuses all sorts of related preferences.
In addition, Serbia's gas will be $ 40 per thousand cubic meters cheaper due to taxes received for the passage of the pipeline through its territory. Also, among the advantages that Belgrade will receive from the launch of the gas pipeline is the improvement of political and economic relations with Moscow, the creation of new jobs and an increase in energy influence in the region.
So far, the Serbian section of the Turkish Stream has not been fully completed, but there is no doubt about its successful completion.
For Gazprom, a Serbian gas hub instead of a Ukrainian one means less dependence on Kiev as a currently hostile "partner".