Western sanctions exposed the big problem of modern Russia: our country does not produce gas turbines of high power. Moreover, it is precisely such turbines with a capacity of more than 110 megawatts that are the basis for generation at Russian thermal power plants. It was easier for domestic power engineers to import them from abroad than to produce them themselves.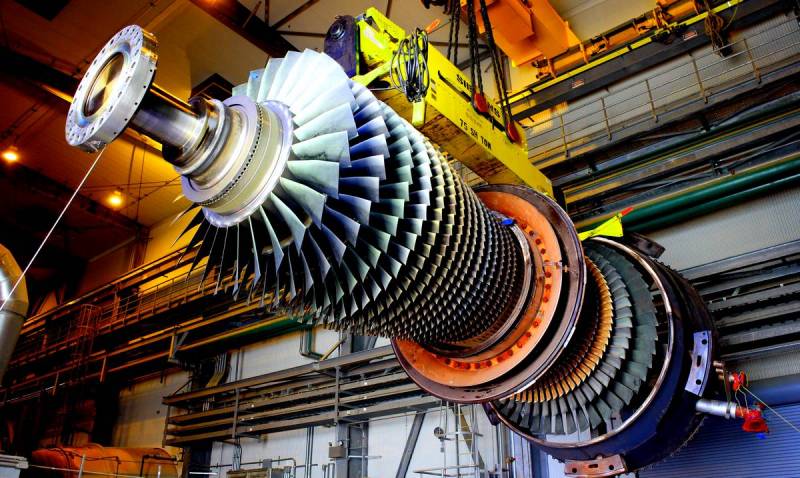 As a result, in order to provide electricity to the Crimean Peninsula, by hook or by crook, Siemens turbines had to be transferred to Simferopol and Sevastopol, contrary to the ban of the German concern. Once the trick worked, but you should not count on its repetition. Russian power engineers have to look for solutions at the expense of domestic resources.
The joint venture InterRAO, Russian Technologies and RosNANO has produced a small series of seven domestic turbines that operate at two Russian power plants. However, their quality is constantly criticized. For example, the turbine of Ryazan State District Power Station did not work due to malfunctions and six months from seven years since its official launch.
At present, the structures of the Russian Technologies Corporation are modernizing the GTD-110M gas turbine, which is potentially capable of covering the needs of power engineers in generating large capacities. However, unfortunately, during the tests, her shoulder blades collapsed and she failed. Experts note that the malfunctions are part of the production process and the problems are removable, but the deadlines for obtaining the finished sample have again shifted. Minister Denis Manturov believes that Russian gas turbines will really appear on the market in 3-5 years.