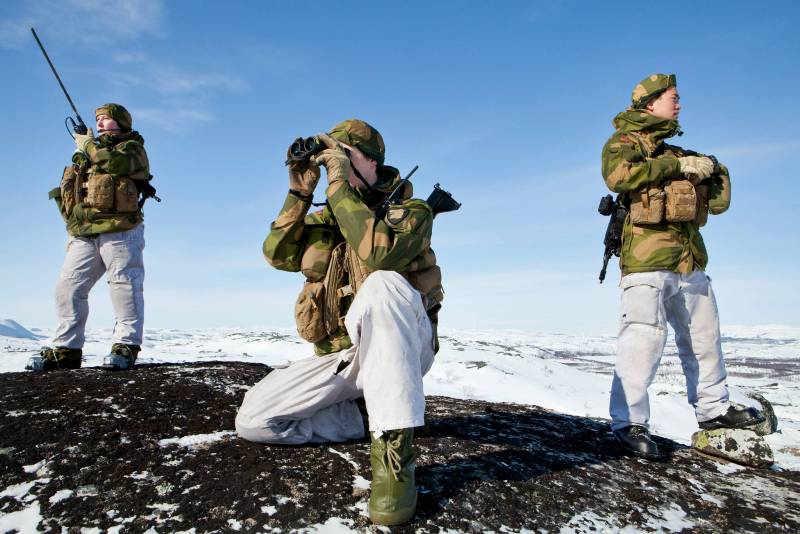 The United States is carrying out clearly provocative military maneuvers in the High North, which do not in any way increase the security of Norway, but at the same time greatly annoy Russia. This opinion is contained in a new article published on the NRK.no website, by Arne O. Holm.
Deterrence and calm are at the heart of Norway's relationship with Russia, but that doctrine is now threatened by Oslo's main ally, the United States. Nevertheless, in Norway itself, for some reason, they try not to talk about this, although the problem is obvious.
In the interests of the Scandinavian monarchy, it is traditionally predictable
policy
in relations with the Russian Federation. However, the American partners think otherwise. Their military exercises are sudden and obviously cocky.
At the same time, Norway, which is clearly being substituted by such measures, does not receive from the US and NATO the strengthening of security corresponding to the new level of opposition.
America's ambitions, thus, turn into considerable problems for the European country.
From time to time, Norway tries not to participate in the most risky Allied maneuvers. In particular, she did not join the US and British naval exercises in the Barents Sea, where the Americans, according to the author, have not entered since the eighties.
It happened in 2018. However, already this September, the Norwegians joined similar exercises jointly with American, British and Danish ships.
Norway's involvement in these exercises, which are taking place in our own domain, is an example of an obvious inconsistency. This practice of the Norwegians, if you look at it from Russia, does not bring peace and predictability.

- warns the author.
The assertion that Norway is dependent on allied forces to defend its own North is not controversial, he continues. However, certain questions arise when the American presence comes with a load of unexpected and increasingly provocative military exercises near the very Russian borders.
This US policy, based on unpredictability, is intended primarily for the domestic American audience, but not to protect an ally with a 197-kilometer border with Russia.

- noted in the text.
Of course, the expert says, and the Russian Federation is responsible for the militarization of the region. However, the American strategy is extremely dubious. And it certainly narrows the freedom of political maneuver for Norway.