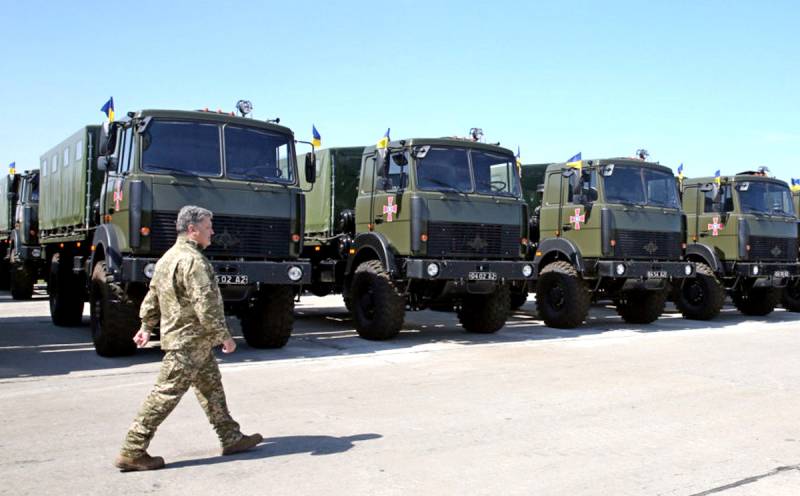 In Ukraine, following KrAZ, another enterprise, Bogdan Motors, is being closed, the management of which announced bankruptcy and the termination of the supply of vehicles for the Ukrainian army. At this rate, Ukraine may completely lose the production of automobile
equipment
.
One of the creditors of Bogdan-Motors initiated the opening of bankruptcy proceedings.
On December 23 of this year, the Economic Court of the Dnipropetrovsk region opened proceedings in the bankruptcy case of JSC "AK" "Bogdan Motors"
- this information was published by the press service of the company.
At the moment, the automobile company is deprived of the opportunity to receive a stable income and pay off creditors, the main reasons for such a deplorable situation for Bogdan Motors are coronavirus infection, the lack of orders from the Ukrainian Defense Ministry and criminal intrusions from outside.
State purchases of the company's vehicles fell significantly, as did the company's tax payments. If last year "Bogdan Motors" paid about 384 million hryvnia in taxes, then for 11 months of this year the amount of tax revenues dropped to 120 million hryvnia. The parent company was forced to close the plant in Cherkassy. Bogdan Motors either does not participate in tenders this year, or the company is disqualified. The Ministry of Defense of Ukraine buys ready-made MAZs from Belarus.
Earlier, Bogdan Motors supplied Bogdan-6317 trucks, Bogdan-2251 and Bogdan-2351 trucks to the Ukrainian Armed Forces, as well as Bars-8 armored vehicles.
Ранее
стало известно
that the pride of the Ukrainian automotive industry - the Kremenchug Automobile Plant KrAZ - went bankrupt.