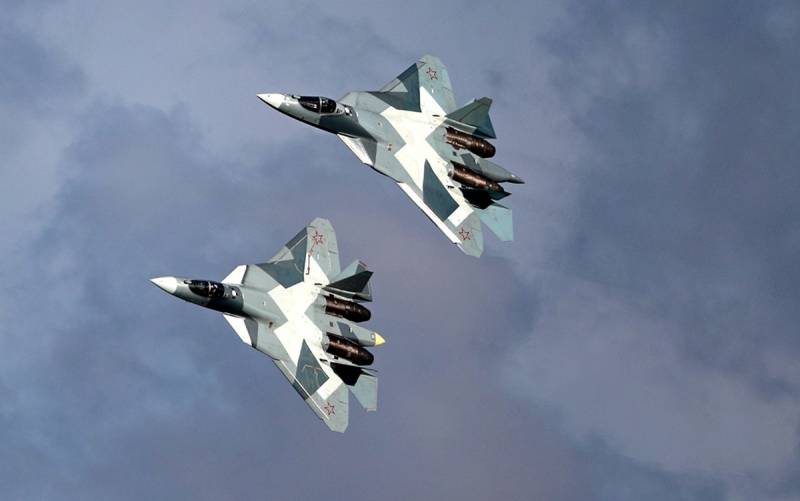 Russian military sources cited by the state media report that the first serial Su-57 fighters of the next generation, which entered service with the Russian Aerospace Forces, will be deployed in the Southern Military District. Why they were decided to be based in the south of the country, away from a potential enemy, the Military Watch Magazine asks.
The Russian Aerospace Forces received the first production Su-57 aircraft, delivered to the Southern Military District
- said the source, adding that four more fighters will be received by the end of 2021.
The military deployed in Russia's Southern Military District is considered one of the least susceptible to the threat of serious attack from the outside and is bordered mainly by friendly countries of the former Russian sphere of influence in the Central Asian region. The same cannot be said about the combat units deployed in the west, east and north of the Russian Federation, which oppose, respectively, NATO forces in Europe, the United States in Japan and South Korea, and the North Atlantic Alliance in the Arctic. The Southern District has gained great importance in recent years due to its common border with Ukraine and the integration of the Crimean Peninsula into the Russian Federation in 2014.
According to experts, following the south of Russia, the Su-57 will be deployed on the western borders of the country. In the context of the rapidly growing strategic competition in the Arctic, the deployment of a serial fighter in the north is also possible, but this will only happen after thorough testing of the combat aircraft in real operating conditions.
The Su-57 is currently considered a fifth generation fighter in terms of its technical characteristics. But it will be able to participate in hostilities at the level of a sixth generation aircraft and will include many modern
of technologies
ranging from artificial intelligence to laser and hypersonic weapons.