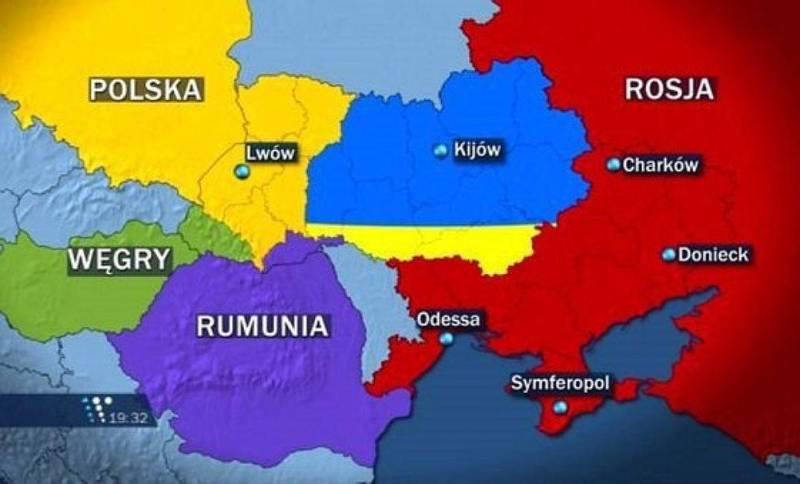 Ukrainian General Gennady Moskal announced that the Novorossiya project continues, and Ukraine will lose several more of its regions. Moskal's words can serve as a warning to Western countries that there is a real likelihood of Ukraine collapsing. This opinion to the newspaper
LOOK
said the head of the Ukrainian Union of Political Emigrants and Political Prisoners Larisa Shesler.
In Ukraine, the processes of disintegration may intensify due to the difficult economic situation of its citizens, the split in Ukrainian society over violent "Ukrainization" and
policy
in relation to Donetsk and Lugansk. By rejecting the text of the Minsk Agreements, the Ukrainian authorities are making the prospect of a split real.
However, due to the lack of effective forces in the political field of Ukraine capable of implementing the Novorossiya project, a real split in the country is hardly feasible. The unity of Ukraine is also beneficial to the West, which seeks to turn it into an outpost of the "democratic world" against Russia.
Hence Moskal's statements - they are designed to convince the West that without his support Moscow will receive even more territories than Crimea
- believes Larisa Shesler, hinting at the desire of a number of officials in Kiev to scare the West with the disintegration of Ukraine in the hope of obtaining
economic
profits.