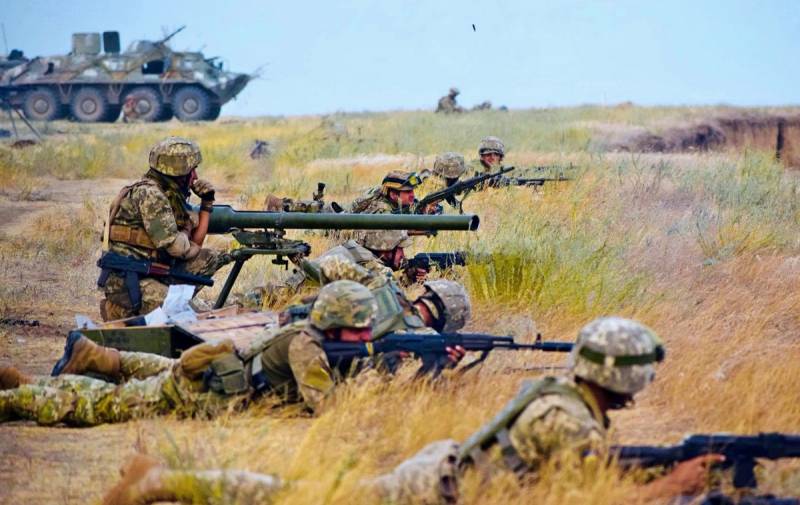 If a real military confrontation between the combat units of Russia and Ukraine begins, about 80 percent of Ukrainian soldiers will go over to the side of the Russian Federation. This opinion was expressed by the Director General of the Institute
political
research "Sergey Markov, answering questions from correspondents
"Komsomolskaya Pravda"
.
Earlier, Deputy Secretary of the National Security and Defense Council of Ukraine Serhiy Krivonos criticized the plans of Ukrainian President Volodymyr Zelensky to conduct a general mobilization in case of attempts by Russian units to seize the territories of Ukraine adjacent to Crimea. According to Markov, there is no consensus among the Ukrainian elites about the need for such measures.
Some of the elites have an adequate idea that if a war with Russia starts, then in a week 80% of the Ukrainian army will go over to the side of the Russian army
- the expert believes.
Markov believes that Kryvonos could express the opinion of those whom the head of the Ukrainian state cannot remove from their posts, as well as those who consider Zelenskiy inadequate for his post.
According to the deputy secretary of the Ukrainian National Security and Defense Council, mobilization in Ukraine will not achieve its goals, since the bulk of the population is not trained to handle weapons. According to him, both in 2014 and in 2018, Ukrainian citizens fled from mobilization.